Hey does anyone know if you can buy pack's of construction paper in one color? If so I'd like to get a pack's of green,red and white to make a paper chain for my Christmas tree.
Remember making those in school? I'd make them at school then make more at home and have them stringing all through the house. Hahaha!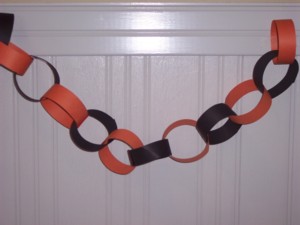 I'm not gonna make big link's .I think in school we cut the length of the paper and made that a link . I plan to cut each strip in half .