Years ago, I was always in such a whirl around the holidays that I never had time to just sit back and enjoy the pretty decorations, especially the ones that adorned my Christmas Tree. Over the last ten years, I took more time to appreciate my decorations because I set them up earlier and had quite a bit of shopping done and was able to sit and reflect and enjoy the warmth it gave me.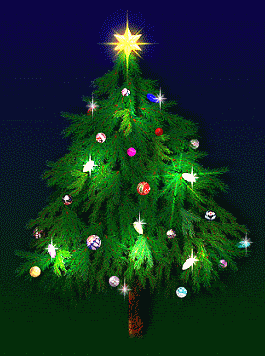 There's something very sad about taking down the Christmas Tree and putting everything away. I have ornaments from my parent's old trees, our kiddie tree and new ornaments too. Without knowing it, my Christmas Tree became a Christmas Tree Time Capsule. In many ways those special decorations including two from my grandparent's tree have prompted fond memoris of Christmas's past.
Today, and likely the last hold out among us, I took down the Christmas Tree and put all of the decorations away.
I listened to ChristmasRadio.com while I undecorated and it made it feel a little more special. I think next year, I will make taking down the decorations and putting them away another highlight of my Christmas celebration.
Why shouldn't I undecorated with a cold glass of Egg Nog, while reading T'was The Night Before Christmas one more time before unplugging the lights. The boxes can be put away while I listen to Christmas music. Why can't it be a more joyous time?
8) Thankfully I have a few Christmas forums to visit throughout the year to keep the feeling of Christmas and the magic of it close to my heart. Y'all are a bunch of Christmas nuts, and I love you for it!
So, as I might be sad that I had to say goodbye to my tree today, I'm still feeling up because I know there are only 309 days to go!