Incredible! A little earlier than last year, too! I love it, Crown. As a big fan, this thread warms my heart and increases my excitement toward the Christmas Season. We are now less than three months away and it is fantastic to know that signs will be popping up everywhere!

On another note, A Christmas To Remember looks elegant this year. Is there no place for a window display? Even so, I really like the look with the wooden doors. It is classy! Can't wait until we are all surrounded by Christmas in a few short weeks. The Season may not begin until November 13th, but I expect to see decorations making their way to into my vision shortly!

Thanks again, Crown!!
__________________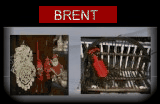 "The bells, the bows and the flashing lights, the mistletoes and the 'Silent Nights. It's all for show, but that's all right. That's not why I love this time of year..."