Here's what I found on Directv's site:


XM/Sirius Holiday Channels on DIRECTV

From Nov 16 - Dec 31, 2009, Sirius/XM Satellite Radio will be broadcasting continuous holiday music on select channels. DIRECTV customers with a minimum package of Choice or above can enjoy the following channels of holiday music:
Channel 801 - Holiday Traditions - Traditional holiday music from the 1940s through the 1960s (Nov 16- Dec 25).
Channel 808 - Country Christmas - Contemporary and traditional holiday hits from Country music's biggest superstars (Dec 7- 25).
Channel 819 - Holly - Contemporary and classic holiday music the perfect mix of Christmases present and Christmases past (Nov 16- Dec 31).
Channel 820 - Radio Hanukkah - A celebration of the Festival of Lights as well as Jewish culture (Dec 7-19).
Channel 866 - Holiday Pops - The biggest selection of holiday pops and symphonies performed by the world's greatest classical musicians and choirs (Dec 7- 25).
Regularly scheduled programming will resume on all channels by January 1, 2010.
__________________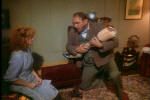 "You used up all the glue on purpose!"-A Christmas Story