Ok, folks! We're going to need lots of participation on this one:
what will be the top 100 Christmas songs on MCR this Christmas
? You're going to tell us!
Vote early, vote often!
Click on the Christmas Top 100 graphic above, it looks like this: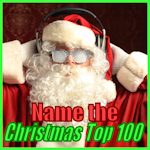 That will take you to a form when you fill in the artist name, the title of the song and, if you know it, the album it comes from.
You can pick any Christmas song from any artist from any album from any year -- just tell us your favorites!
We'll tally the votes and the Christmas Top 100 will debut on Merry Christmas Radio for a special show put together for the
World's Largest Christmas Party
.
Let the voting begin!
Jeff