By B. Francis Morlan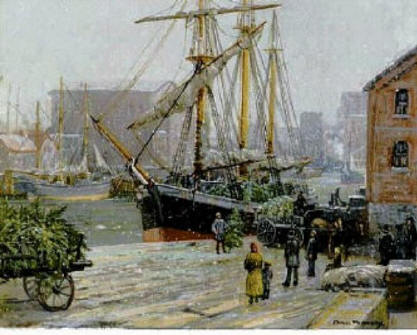 The year of 1912 was tough for sailors. Dominating the news was the tragic voyage of the Titanic, which went down in April of that year off the Newfoundland coast. But another maritime tragedy struck in November of 1912. It is a story of superstition, ghosts and Christmas trees. At the helm and lost in this tragedy was a man known affectionately as Captain Santa.
Herman Schuenemann was born in 1865 in the mostly German community of Ahnapee, now known as Algoma, on... [
Read More
]
More...