Log-in
Register
















» Stats
Members: 9,951
Threads: 53,225
Posts: 593,808
Top Poster: xmas365 (143,817)

Welcome to our newest member, cinoextener
» Recent Comments
The Best of Christmas Sitcoms
My Top Ten list would not be complete without: All in the Family - Christmas at the Bunkers Andy Griffith Christmas episode Dick Van Dyke Christmas episode Mary Tyler Moore 1st Christmas episode...
Remember when Black Friday was on Friday?
Imagine what will happen if the stores are allowed to stay open all night Christmas Eve until lunch time on Christmas Day! This year, more than 50,000 restaurants, bars, convenience stores and...
My Dog Sam
Dear Abby, I too was picked on when I was a child and I too turned to our dog Queenie. She always gave me love and she always listened. Bless you.
| | |
| --- | --- |
| | |
04-08-2013, 06:18 PM
Christmas Deity

Join Date: Apr 2009

Location: Over there

Posts: 18,270

Thanks: 12,260

Thanked 26,052 Times in 4,352 Posts
Jayish....back in action....

Somebody better tell this to Binger slow and easy....I see "it" getting overly excited and spontaneously combusting.

Welcome home, Jayish.
__________________
Have glove will travel
The Following User Says Thank You to ballcoach For This Useful Post:
snowflake22
(04-08-2013)
04-08-2013, 08:04 PM
Christmas Deity

Join Date: Nov 2009

Location: south carolina

Posts: 24,548

Thanks: 22,395

Thanked 12,450 Times in 1,595 Posts
Welcome back Jay!
__________________
The Following User Says Thank You to merrymistletoe For This Useful Post:
04-09-2013, 07:12 AM
Christmas Royalty

Join Date: Sep 2008

Location: Ottawa

Posts: 4,579

Thanks: 1,954

Thanked 12,311 Times in 1,955 Posts
Jay, I am guilty of the same. It would be wonderful to have you around here more often. We need a little bit of My Merry Christmas in our days. We owe it to ourselves and Louann.
__________________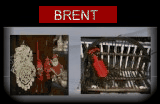 "The bells, the bows and the flashing lights, the mistletoes and the 'Silent Nights. It's all for show, but that's all right. That's not why I love this time of year..."
The Following User Says Thank You to brent For This Useful Post:
| | |
| --- | --- |
| | |
Posting Rules

You may not post new threads

You may not post replies

You may not post attachments

You may not edit your posts

---

HTML code is Off

---