Log-in
Register
















» Stats
Members: 9,951
Threads: 53,234
Posts: 594,167
Top Poster: xmas365 (144,234)

Welcome to our newest member, cinoextener
» Recent Comments
The Best of Christmas Sitcoms
My Top Ten list would not be complete without: All in the Family - Christmas at the Bunkers Andy Griffith Christmas episode Dick Van Dyke Christmas episode Mary Tyler Moore 1st Christmas episode...
Remember when Black Friday was on Friday?
Imagine what will happen if the stores are allowed to stay open all night Christmas Eve until lunch time on Christmas Day! This year, more than 50,000 restaurants, bars, convenience stores and...
My Dog Sam
Dear Abby, I too was picked on when I was a child and I too turned to our dog Queenie. She always gave me love and she always listened. Bless you.
06-24-2013, 09:19 PM
Certified Yule Fool

Join Date: Jan 2010

Location: Massachusetts

Posts: 144,234

Thanks: 121,537

Thanked 67,976 Times in 13,559 Posts
Chicago Blackhawks 2013 Stanley Cup Champs
---
Congratulations to the Chicago Blackhawks and their fans on winning their second Stanley Cup in 4 years. They beat my beloved Boston Bruins in six memorable games.

Congratulations!!!
__________________
CM3, we miss you.
06-27-2013, 07:21 AM
North Pole's RN

Join Date: Oct 2010

Location: Central Pa

Posts: 92,954

Thanks: 77,692

Thanked 72,336 Times in 12,306 Posts
Congrats to them and all the teams! It was a hard fought series and playoffs! Can't wait until next year!
__________________
The best of all gifts around any Christmas tree: the presence of a happy family all wrapped up in each other.
- Burton Hillis
The Following User Says Thank You to sugar142286 For This Useful Post:
06-27-2013, 08:28 PM
Christmas Royalty

Join Date: Sep 2008

Location: Ottawa

Posts: 4,579

Thanks: 1,954

Thanked 12,312 Times in 1,955 Posts
It was tough to watch. The Blackhawks beat my Kings and then my dad and brother's Bruins. At least the Blackhawks are my mom's favourite team (and have been since the early 60s). These playoffs certainly created a family rivalry... well, it would have been worse if my parents haven't been divorced since about 1992!

In the end, congratulations to the Blackhawks. They proved that they were the best team in the NHL during the regular season and the playoffs. Now bring on the off-season festivities!
__________________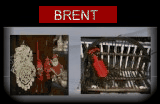 "The bells, the bows and the flashing lights, the mistletoes and the 'Silent Nights. It's all for show, but that's all right. That's not why I love this time of year..."
Posting Rules

You may not post new threads

You may not post replies

You may not post attachments

You may not edit your posts

---

HTML code is Off

---