By Jeff Westover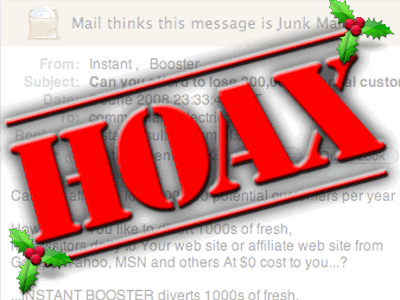 For every round of Jingle Bells filling the frosty air this Christmas there is a growing chorus of "You're a mean one, Mr. Grinch" as the trend of Christmas tomfoolery known as Christmas hoaxes, pranks and scams seems to be picking up steam.
Don't be fooled this festive season. Here is a list of famous and some not-so-nice tricks of Christmas to look out for as you celebrate Christmas online and offline this holiday season:
~
Send a card to a wounded soldier
... [
Read More
]
More...