I'm happy to report my first sign of Christmas at our local Walmart!
I've been waiting and waiting for Christmas stuff to slowly creep into the Lawn and Garden section (or some other section, perhaps), as last year they put stuff out pretty much right after Labor Day.
Anyway, I was at Walmart last night, and caught a glimpse of what must be the first Christmas items they've set out! They're kind of up and out of the way, on a high shelf, but hey, they're out now! And I'm sure much more to come!!
Here's a pic I took: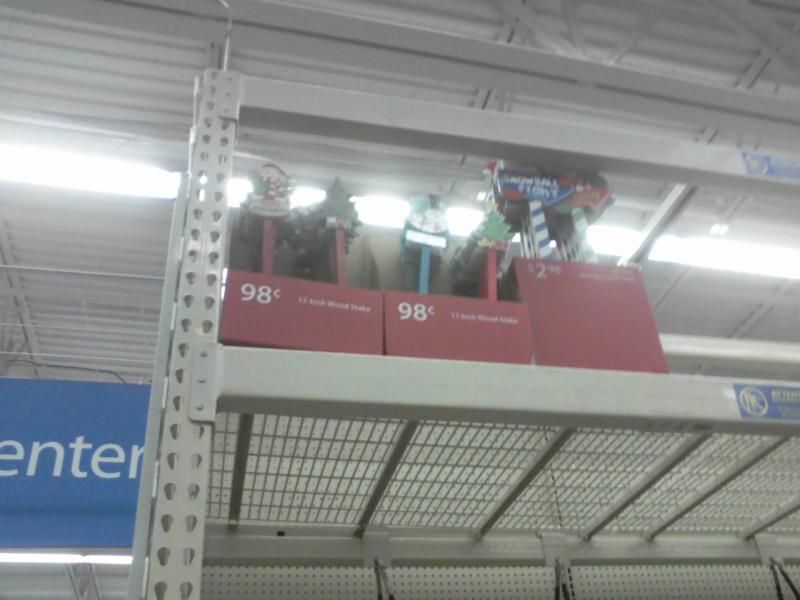 It's some small yard signs, in case you can't tell (I took the picture on my cell phone - it's the best I could do).