A Merry Christmas plate:
Be sure not to spill during the Christmas Season. In case you do, these can have you covered!:
Santa will be sure that your stockings do not fall:
__________________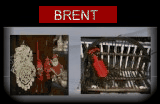 "The bells, the bows and the flashing lights, the mistletoes and the 'Silent Nights. It's all for show, but that's all right. That's not why I love this time of year..."