Originally Posted by
Crown 84
OK.
Railings and lampposts.
(Long time readers know my weakness for those!)
Ahh, yes. A true staple of the season and, of course, the Christmas Blossoms thread. Crabtree keeps tradition very well. And, when that tradition is absolutely beautiful, I support it! Thanks for sharing, Crown. I'm hopeful to spot such wreaths, lampposts and, perhaps, railings, shortly.
Kim and I will have to make some sightseeing plans!
__________________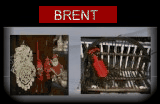 "The bells, the bows and the flashing lights, the mistletoes and the 'Silent Nights. It's all for show, but that's all right. That's not why I love this time of year..."