Log-in
Register
















» Stats
Members: 9,951
Threads: 53,179
Posts: 592,351
Top Poster: xmas365 (142,686)

Welcome to our newest member, cinoextener
» Recent Comments
The Best of Christmas Sitcoms
My Top Ten list would not be complete without: All in the Family - Christmas at the Bunkers Andy Griffith Christmas episode Dick Van Dyke Christmas episode Mary Tyler Moore 1st Christmas episode...
Remember when Black Friday was on Friday?
Imagine what will happen if the stores are allowed to stay open all night Christmas Eve until lunch time on Christmas Day! This year, more than 50,000 restaurants, bars, convenience stores and...
My Dog Sam
Dear Abby, I too was picked on when I was a child and I too turned to our dog Queenie. She always gave me love and she always listened. Bless you.
12-02-2013, 01:56 AM
Join Date: Oct 2004

Location: Salt Lake City, Utah

Posts: 9,970

Thanks: 229

Thanked 7,855 Times in 2,404 Posts
Merry Podcast #33 -- More New Artists and Songs of Christmas 2013
---
Our last episode has proven to be our most popular edition of the Merry Podcast ever -- tens of thousands of downloads and listens! Such is the power of music.
We're pleased to announce a sequel to that in episode #33, more great stuff from new artists.
I'll be posting the details on a new page soon but for now, feel free to
download by right clicking to save as here
.
The Following 3 Users Say Thank You to Jeff Westover For This Useful Post:
made582
(12-03-2013),
RadioJonD
(12-02-2013),
snowflake22
(12-02-2013)
12-02-2013, 07:07 AM
Christmas Royalty

Join Date: Sep 2008

Location: Ottawa

Posts: 4,579

Thanks: 1,954

Thanked 12,300 Times in 1,947 Posts
Thanks for another podcast, Jeff! Can't get enough new Christmas music! Looking forward to this one.

EDIT: Just listened. It was quite enjoyable! I normally don't enjoy ANYTHING that has the slightest bit of country twang, but I did not mind that version of "Baby Please Come Home."

Great work, Jeff (and everyone else)! Enjoy putting together everything for the Big Christmas Show!
__________________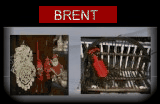 "The bells, the bows and the flashing lights, the mistletoes and the 'Silent Nights. It's all for show, but that's all right. That's not why I love this time of year..."
The Following 2 Users Say Thank You to brent For This Useful Post:
made582
(12-03-2013),
snowflake22
(12-02-2013)
12-02-2013, 04:03 PM
Christmas Deity

Join Date: Nov 2008

Location: New England, USA

Posts: 13,394

Thanks: 6,737

Thanked 35,003 Times in 5,400 Posts
Perfect timing---I can listen to it on my way to work tomorrow! It'll make it a little less of a wrench, coming back from a long weekend.
__________________

Are you a Spug? Click here to find out!
The Following User Says Thank You to MerryCarey For This Useful Post:
made582
(12-03-2013)
Posting Rules

You may not post new threads

You may not post replies

You may not post attachments

You may not edit your posts

---

HTML code is Off

---