Articles in Category:

Ask Elf Ernest
06-11-2002 04:51 PM
When should presents be opened?
---
Dear Ernest,

I have a real problem. All of my life, my family opens presents on Christmas Eve. A friend of mine says that's against the rules of Christmas. I follow the updates from the North Pole every year but I usually have my presents opened BEFORE Santa is suppose to arrive. What's going on here?
Roger D. Hagerstown, USA.
Hi Roger,
The most important thing at Christmas is being together. Santa recognizes this and he works very hard to meet the needs and expectations of...
[Read More]
06-11-2002 04:55 PM
What will I get for Christmas?
---
Dear Ernest,

What will I get for Christmas?

Thanks,

Maria
I haven't a clue. And if I did, I wouldn't tell you.
It would be really easy to find out. All I have to do is to enter your name into my computer here and up would pop a screen with everything about you, Maria. Not only could I see what you're getting for Christmas but I can see what you are doing at home and how your school work is coming. I can even access a report from the Tooth Fairy with your dental history....
[Read More]
06-11-2002 04:48 PM
What makes reindeer fly?
---
Dear Ernest, What makes a reindeer fly?

Missy J. Barcelona, Spain
Hi Missy-
The flight of reindeer has been attributed to everything from magic corn to fairy dust. Since most of the stories are ancient fables, there is no way to account for what actually started it all.
But it might not be as unusual to science as you would imagine. After all, they have found birds with gills, dinosaurs with wings and fish with lips. Heck, in Southern California I hear they found a mouse...
[Read More]
06-11-2002 04:50 PM
What is Santa's favorite holiday?
---
Dear Ernest,
I know that Santa's favorite holiday is Christmas. What other holidays does he celebrate?

Jose M. Lima, Peru
Actually, Jose, Santa's favorite holiday is Thanksgiving.
But Santa is a lover of all holidays. And he celebrates holidays that most people don't even keep on their calendars.
Remember, Santa "works" only one day a year. That leaves him a lot of time to celebrate.
Santa is also a traveler, a student of history and an explorer of cultures...
[Read More]
06-11-2002 04:53 PM
What is Mrs. Claus' first name?
---
Dear Ernest,

What is Mrs. Claus' first name?

Thanks, Bill

Hi Bill,
I'll tell you, Bill I haven't the foggiest idea.
You see, Mr. and Mrs. Claus are very private people, despite their very public roles. I am in the delicate position of knowing many things and I have been charged with being a spokesperson for the North Pole. It's a great responsibility. And some things, being private, I just won't share.
But on this particular question I have to be honest and say...
[Read More]
06-11-2002 04:47 PM
What exactly is an elf?
---
Dear Ernest, What exactly is an elf?
Boomer W. Milwaukee, USA.
Hey Boomer,
That's a great question and I'm glad you asked it.
In the movies, most elves are depicted as short people with squeaky voices, no brains and stupid outfits. And while that might be true of a few elves, the majority of us are far different.
An elf is no different from any other person that walks the face of the earth. In fact, an elf can be any race, any height, male or female, and live just about...
[Read More]
06-11-2002 04:58 PM
What do elves get paid?
---
Dear Elf Ernest, Could you please tell me and my sister about how much you get paid, and what kind of hours do you work? If you do get paid what do you get paid with?

Merry Christmas

Rob and Kate

Dear Rob and Kate,
Well, that's a fair question.
If you put aside the fact that we live at the North Pole, work for Santa Claus and worry about nothing but Christmas every day of the year you still have the simple fact that we're people who have to eat. And that does take res...
[Read More]
06-11-2002 05:00 PM
Questions from a First Grade class
---
Dear Elf Ernest, I teach first grade in Cheyenne, Wyoming and I am going to have my students come up with questions for Santa. I was wondering if you would answer the questions for us.

Thank you,

Misty Hall
Goins Elementary
Dear Mrs. Hall,
Of course! That's my job. Your questions and answers are provided below.
regards,
Elf Ernest
How does Santa get down the chimney?
One inch at a time.
Santa Claus is a big man. Many chimneys are very small. So...
[Read More]
06-11-2002 04:57 PM
Last Reply: IronEagle302
07-09-2012

08:27 PM

Views: 51,033

Replies: 1
Is Santa's mail safe?
---
Dear Elf Ernest,

My Dad will not let me get the mail from the mailbox anymore. He says that bad people are sending things in the mail to people that can get you sick. On television they are showing people who got hurt that work for the post office. Does Santa still want us to send letters this year or is he afraid that bad people will get him sick too?

Love,

Becky Simmons Age 9
Payson, Utah

Dear Becky,
Santa would be heartbroken if you didn't send him a letter this...
[Read More]
06-11-2002 04:53 PM
Is it Donner or Donder?
---
Dear Ernest,

I notice you use Donner as one of the main reindeer in Santa's group but isn't it Donder who was one of the original reindeer who pulled Santa's sleigh?

Thanks,
Rhona
Hi Rhona,
Good catch.
But Donner and Donder are actually one-and-the-same. While "Donder" is his proper name, 'Donner" is his nickname.
There's an interesting little story as to how he got this nickname. As a young buck, Donder was known as "Don-Don", mostly...
[Read More]
Display Options
Showing Articles 1 to 10 of 14
New Article
New Hot Article
Old Article
Old Hot Article
Closed Article
internet radio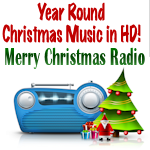 -- Windows Media
-- Winamp
-- Real Media
-- Quick Time
Website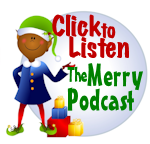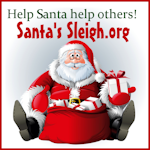 <