Articles in Category:

Ask Elf Ernest
06-11-2002 04:59 PM
How does Santa live for so long?
---
Dear Elf Ernest, How does Santa live for so many years? Most people his age are dead.

Thank you,

Kaitlyn
Dear Kaitlyn,
Age and time can be a tricky thing to understand. But let me try to explain it in a way that will make a little sense to you.
When I was a boy, I got a puppy from Santa for Christmas when I was six years old. For many years, he was my very best friend. But when I was only 14, my dog Buster was very old. He couldn't run anymore and it was kind of sad...
[Read More]
06-11-2002 04:56 PM
How does Santa get down the chminey?
---
Dear Ernest,

How does Santa get down the chimney with all of his presents?

From,

Phoebe
Hello Phoebe,
Before I answer your question, did I ever tell you that one of my favorite names in the world is Phoebe? I think it would be a great name for an elf. Sadly, Mrs. Ernest and me have never had a daughter but if we ever do, we'll name her Phoebe.
Anyway, on to your question: this was a mystery even to me until a few years ago. You see, Christmas 1996 was the one where...
[Read More]
06-11-2002 04:49 PM
How does Santa get around the world in one night?
---
Dear Ernest, How can Santa get around the whole world in just one night? I don't get it.
Earl T. Boston, USA
I remember you, Earl.
You like to ask the deep questions. Ever since you were a little kid, your letters to Santa have always delved into the mysteries. And ever since you took that position at MIT your questions have only increased.
But this one is really quite simple. And let me answer by asking you a question: when you eat lunch in Boston, what are your parents doi...
[Read More]
06-11-2002 04:55 PM
Does Santa ever get skinny?
---
Dear Ernest,

When Christmas is over, does Santa lose weight and get skinny or does he stay the same size all year long? Also, how many elves are there at the North Pole?

Thanks,

David, age 7
Hi David,
Santa's pretty regular with his weight. He doesn't think it's good for his health to be adding and losing weight all the time so Santa keeps it pretty steady.
Santa may be a big man but one of the things that many people don't realize is that Santa is really into spor...
[Read More]
Display Options
Showing Articles 11 to 14 of 14
New Article
New Hot Article
Old Article
Old Hot Article
Closed Article
internet radio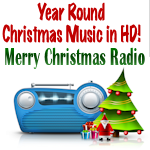 -- Windows Media
-- Winamp
-- Real Media
-- Quick Time
Website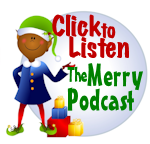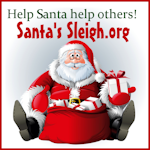 <