06-09-2002 08:00 PM
Views: 190,437

Replies: 0
A Christmas Carol
---
By Charles Dickens
Marley was dead: to begin with. There is no doubt whatever about that. The register of his burial was signed by the clergyman, the clerk, the undertaker, and the chief mourner. Scrooge signed it. And Scrooge's name was good upon `Change, for anything he chose to put his hand to.
Old Marley was as dead as a door-nail.
Mind! I don't mean to say that I know, of my own knowledge, what there is particularly dead about a door-nail. I might have been inclined, myself...
[Read More]
05-29-2002 11:05 PM
Views: 166,693

Replies: 0
Great Quotes of Christmas
---
"Let us remember that the Christmas heart is a giving heart, a wide open heart that thinks of others first. The birth of the baby Jesus stands as the most significant event in all history, because it has meant the pouring into a sick world of the healing medicine of love which has transformed all manner of hearts for almost two thousand years... Underneath all the bulging bundles is this beating Christmas heart." -- George Matthew Adams
"The rooms were very still while the pages were softly...
[Read More]
10-09-2011 10:40 PM
Last Reply: monical
04-19-2013

03:25 AM

Views: 163,098

Replies: 2
Santa Speaks 2011
---
Santa Claus annually meets with the media to conduct a candid interview about what he thinks on a variety of topics. This year Santa sat down with Mark Wade, the new Ambassador to the North Pole from My Merry Christmas.com, who is conducting his first ever interview with Santa:
Q: The first thing I want to do is thank you Santa for taking the time to sit down with me. How have you been this year?
A: Great! Nice to see you again, Mark. Have you been a good boy this year? I know I've been try...
[Read More]
06-09-2011 08:53 PM
Last Reply: Carrie63
08-15-2013

04:23 PM

Views: 148,263

Replies: 8
Jimmy Stewart Remembers It's a Wonderful Life
---
By Jimmy Stewart (1977)
A friend told me recently that seeing a movie I made in 1946 is a holiday tradition in his family, "like putting up the Christmas tree". That movie is It's a Wonderful Life, and out of all the 80 films I've made, it's my favorite. But it has an odd history.
When the war was over in 1945, I came back home to California from three years' service in the Air Force. I had been away from the film business, my MGM contract had run out, and frankly, not...
[Read More]
10-09-2012 10:26 AM
Santa Speaks 2012
---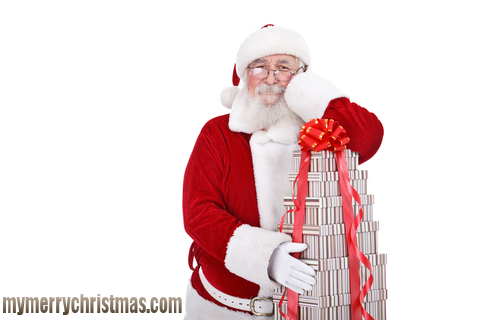 It's October and that can only mean one thing, it's time for Santa's annual interview with the media. Every year Santa sits down with a member of the media to talk about what's going on in the world, how things are going at the North Pole, and the state of Christmas. This year Santa is sitting down with an up and coming journalist, 7th grader Rose Beckwith of the White River Middle School Gazette.
Q: The first thing I would like to do is take a minute to thank you for sitting down wit
...
[Read More]
09-18-2011 03:26 PM
Using Outdoor Decorations In a Fantastical Christmas Theme
---
By Jeanette DiCamillo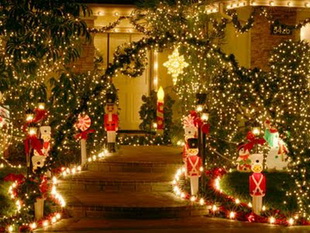 When Christmas enthusiasts plan their outdoor Christmas decorations, they are planning with the heart of a child. These hearts radiate inside when the glow of Christmas lights up ahead can be seen from within a dark car, looming with promises of personal touches and festive traditions. Each Christmas enthusiast tries to recreate this fantastical image for other kids and adults, understanding that some of the greatest joys of the holiday are the late night and early m...
[Read More]
11-23-2011 09:47 AM
Last Reply: Christmasstar
01-07-2012

02:02 PM

Views: 91,694

Replies: 2
Shoppers: They're Watching You
---
By Brad Wilcox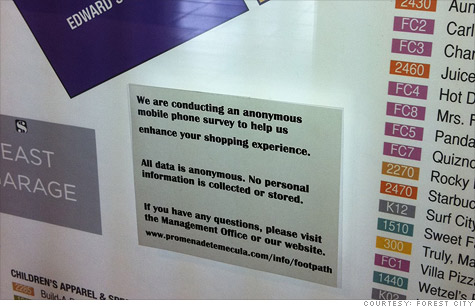 New concerns over privacy for Christmas shoppers have been raised as a test is implemented at a mall in Southern California and at a mall in Virginia that will use cell phone tracking technology to monitor shopper's movements between Black Friday and the end of December.
According to CNN, a system sold by FootPath Technologies involving a series of antennas strategically placed in malls and stores will tap into mobile devices seeking out a unique identifier and then tra...
[Read More]
10-31-2011 11:46 AM
"Behind the White Brick" by Frances Hodgson Burnett (1888)
---
Sort of an Alice in Wonderland story from 1888. Jem (short for Jemima) drifts up the chimney to see what's behind a mysterious white brick---and meets a jolly old fellow whose initials are S.C.
Click here for a printable version.
* * * * * * * * * * * *
"Behind the White Brick" by Frances Hodgson Burnett
From Little Saint Elizabeth and Other Stories by Frances Hodgson Burnett (1888)
It began with Aunt Hetty's being out of temper, which, it must ...
[Read More]
08-12-2011 05:57 PM
Christmas During the Civil War
---
Christmas During the Civil War
By Mary Hansel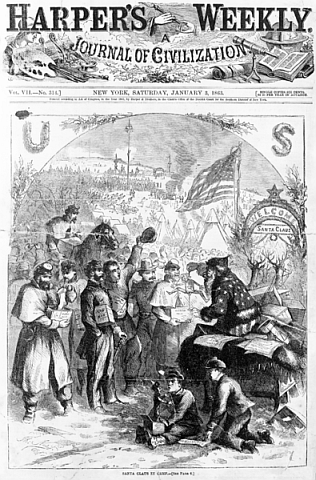 Christmas is a joyous time. People spend the occasion with family and friends and their celebrations are full of rejoicing, love and jollity. It is hard for us to imagine what it would be like to have Christmas during war time, especially a war where countrymen fight each other. During the years of 1861-65, America was fighting just such a war, the Civil War. The country was torn apart by conflict and the lives of the participants an...
[Read More]
06-03-2002 01:49 PM
Last Reply: Angioni
09-16-2012

09:19 AM

Views: 87,308

Replies: 1
The Story of Black Peter
---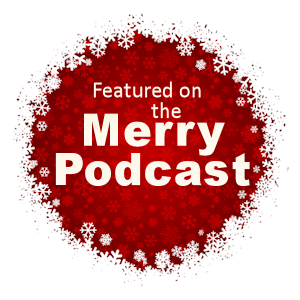 By Mac Carey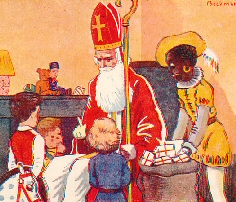 Before elves and eight tiny reindeer, St. Nicholas had a much more menacing assistant. Named Black Peter, this companion was the physical opposite of St. Nicholas. Tall and gaunt with a dark beard and hair, Black Peter was associated with the punitive side of Christmas. Traditionally St. Nicholas would hand out presents to good children, while it fell to Black Peter to dole out coal (and sometimes knocks on the head) to children who misbehaved.
Black Peter, or...
[Read More]
05-29-2002 10:48 PM
The Nativity Part V: Good Kings and Bad Kings
---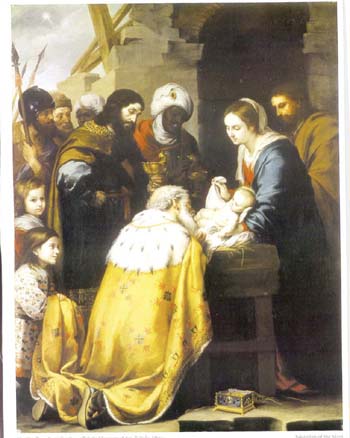 By Jeff Westover
No doubt these were men of a different culture. Their description as "wise men" means they were highly regarded. They must have had a striking physical appearance and the very way they portrayed themselves left a lasting impression. To some of the more learned in Jerusalem's society their very appearance must have been shocking because the scriptures had long foretold the arrival of foreign kings and dignitaries bearing gifts of gold and frankincense for the promised...
[Read More]
10-29-2012 12:50 AM
Book Review: Good King Wenceslas
---
By James Keefe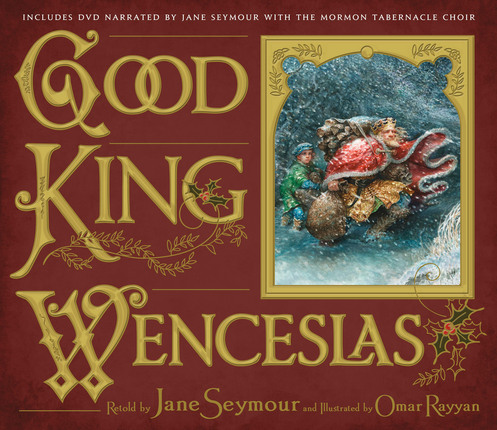 If you're like most people chances are you have heard the annual holiday reference to Good King Wenceslas but you have never quite understood his story or what it has to do with Christmas.
Out now from
Deseret Book.com
is a new illustrated children's volume that beautifully tells the story in word and picture and includes a DVD copy of the narration of the story supplied by actress Jane Seymour, who performed the narration set to stunning music and dance as pa...
[Read More]
11-08-2012 11:50 AM
Last Reply: jimmydbrown
12-27-2012

04:59 AM

Views: 83,854

Replies: 4
Guide to Black Friday 2012
---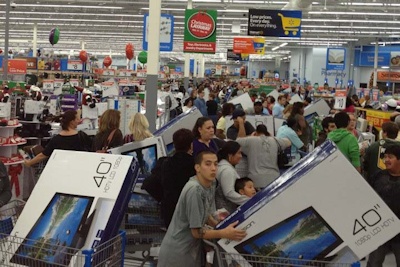 By Jeff Westover
As we noted last year, Black Friday is changing.
It is a day full of long-held misconceptions. The day after Thanksgiving has been touted by some as the "busiest shopping day of the year" (it's not). History teaches us that it is called Black Friday because that is usually the day retailers go from operating "in the red" to "in the black" (if that was ever true that was long, long ago). And many continue to insist that Black Friday "officially" kicks off the holiday s...
[Read More]
10-11-2012 10:26 PM
Mormon Tabernacle Choir Announces Guest Artists for 2012 Christmas Concert
---
Special to My Merry Christmas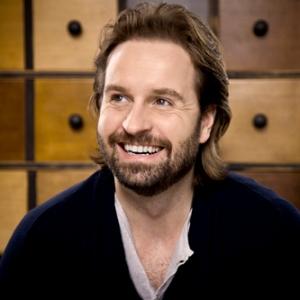 The guest artists appearing with the Mormon Tabernacle Choir at their 2012 Christmas Concert in Salt Lake City, Utah are English tenor Alfie Boe and former NBC news anchor Tom Brokaw. They will appear in concert with the choir in front of 85,000 people over four performances scheduled December 13-15, 2012.
The annual Christmas concert is considered one of the largest in the United States, if not the world. The event, provided free to the local community...
[Read More]
11-26-2011 10:14 AM
A Black Friday Prediction on the Day After Black Friday
---
By Jeff Westover
26 November 2011
Make note of the date on this article. It is being written the day after Black Friday 2011. And yet the headline teases of a prediction. How hard is it to predict an event after it happens?
There is a purpose to my madness here. Hear me out.
In years past we have invested the time for months and weeks preceding Black Friday in researching both retailer and market trends in an effort to prognosticate what would be hot or not on the so-called busies...
[Read More]
05-29-2002 10:42 PM
The Nativity: The Story of Two Babies
---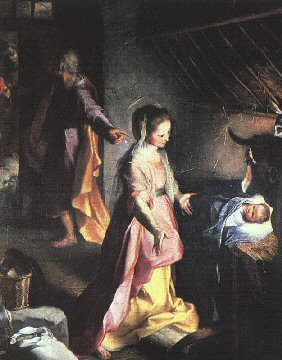 By Jeff Westover
It is the story of two babies.
These two babies are uniquely tied to the events that transpired before the creation of the world. This story is known by many simply as The Christmas Story.
But this story is often over romanticized and watered down with critical details missing. The story of the Nativity is often related with strict emphasis on Deity. Important as that is, it is the humanity of the story that makes it such a compelling part of yearly Christm...
[Read More]
05-29-2002 10:54 PM
The Legends of Nature at the Nativity
---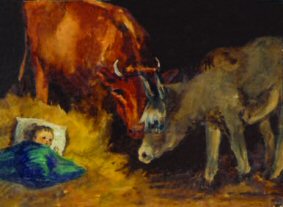 By Jeff Westover
The Bible records a natural wonder -- a sign in the form of a miraculous star -- that was visible in the heavens at the birth of Jesus Christ. But beyond that singular miracle, the scriptures are silent on the other elements of nature participating in the Nativity.
Nevertheless, fantastic tales abound of animals speaking, of plants miraculously blooming and of rivers flowing with wine as signs of the arrival of the Messiah. Even modern popular culture has kept so...
[Read More]
05-29-2002 10:53 PM
Luke Chapter 2: The Christmas Story
---
1 AND it came to pass in those days, that there went out a decree from Caesar Augustus, that all the world should be taxed.
2 (And this taxing was first made when Cyrenius was governor of Syria.)
3 And all went to be taxed, every one into his own city.
4 And Joseph also went up from Galilee, out of the city of Nazareth, into Judaea, unto the city of David, which is called Bethlehem; (because he was of the house and lineage of David
...
[Read More]
10-26-2011 04:05 PM
Decorating with Wreaths
---
By Jeanette DiCamillo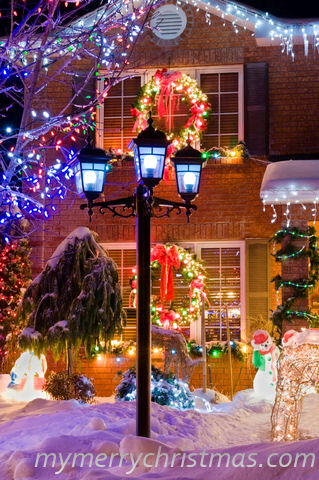 No matter where you look during the season, artificial Christmas wreaths adorn every door, window, and lamp post. Christmas wreaths are one of the most popular decoration items for Christmas as they work well with other greenery decorations like garland. On top of that, they can match the Christmas tree and tie a whole design theme together indoors and out.
Christmas wreaths and garland are available in many different types. Prelit greenery is available, as well a...
[Read More]
05-29-2002 10:45 PM
The Nativity Part III: Husbands and Fathers
---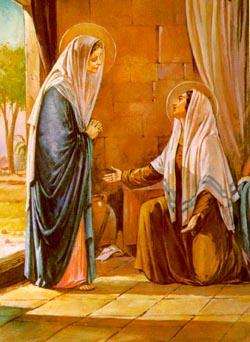 By Jeff Westover
As receivers of heavenly messengers, Mary and Elisabeth had much in common. As faithful students of the scriptures, their shared condition meant the literal fulfillment of prophecy. While society shut them out, together they found support and love as their babies grew closer to maturity.
For Elisabeth, birth brought forth more miracles. The fact that she had hid her condition made the birth of John a very public miracle indeed. As they prepared to circumcise the...
[Read More]
05-30-2002 02:54 PM
The History of Christmas Lights
---
By Bill Nelson
The world's first practical light bulb was invented by Thomas Edison in 1879, and it was to be only three years later that an associate of his, one Edward Johnson, electrically lit a Christmas tree for the first time. The tree was in the parlor of his New York home, located in the first section of that city to be wired for electricity. The display created quite a stir, and was dutifully recorded by a reporter named Croffut in the Detroit Post and Tribune:
Last eve...
[Read More]
09-25-2011 07:00 AM
The Fir Tree
---
By Hans Christian Andersen
Out in the woods stood a nice little Fir-tree. The place he had was a
very good one; the sun shone on him; as to fresh air, there was enough
of that, and round him grew many large-sized comrades, pines as well as
firs. But the little Fir wanted so very much to be a grown-up tree.
He did not think of the warm sun and of the fresh air; he did not care
for the little cottage children that ran about and prattled when they
were in the woods looking for wild s...
[Read More]
06-09-2002 08:15 PM
Anna Claus
---
By Omar West
As we near the Christmas season
Every year I have a reason
To complain about my lot in life because
I'm unhappy as can be
No one ever thinks of me
It's not easy being Mrs. Santa Claus
Who is always doing chores?
Who does sewing and restores
That old tacky crimson suit with worn-out furs?
For a century, each year
I've been letting out the rear
To accommodate the bulge that now occurs
When my absent-minded spouse
Lets the reindeer in the house
...
[Read More]
05-30-2002 03:40 PM
The Halifax Disaster of 1917
---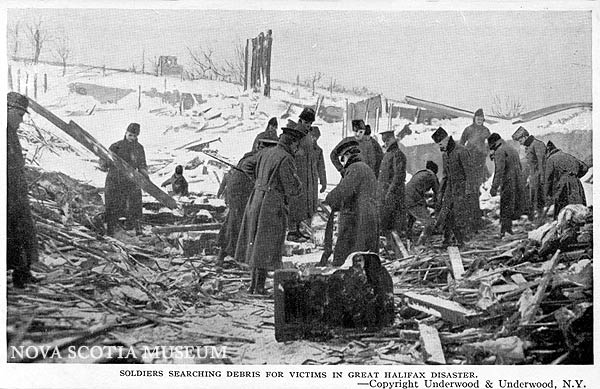 By B. Francis Morlan
Editor's Note: Every December the City of Halifax, Nova Scotia sends a Christmas tree to the City of Boston, Massachusetts. This story explains how that came about.

December of 1917 was a time when the world was in transition. The horrors of World War I were known and the prospects of a merry Christmas were subdued in communities across the world as men and women left the safety of home to engage in the world's first truly modern war.
In Halifax, Nov...
[Read More]
11-01-2012 12:35 AM
Last Reply: Jeff Westover
11-04-2012

05:01 PM

Views: 76,421

Replies: 2
Ten Tips for the First-time Christmas Light Hanger
---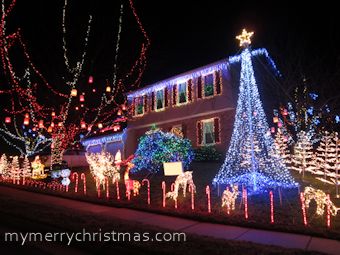 By Brad Knight
My first experience in hanging Christmas lights taught me a lot of lessons. Newly married and mostly broke, we did not even have the money to get a tree. So I decided to surprise my bride by outlining our basement apartment window with a string of Christmas lights. I bought them at a local drug store for 88 cents.
It was a near disaster. The lights were intended for indoor use only and I put them on the outside of the window. Everything was fine until a stormy gust of...
[Read More]
New Article
New Hot Article
Old Article
Old Hot Article
Closed Article