Articles in Category:

Christmas Around the World
06-02-2002 09:15 PM
Christmas in the South Pacific
---
By Lynda Finn
The image of Santa Claus, snow and winter being part of Christmas is so strong, that it is hard to believe this season is hot and sunny for millions around the world. In fact, it's almost certain that it was rather warm for Jesus too. Shepherds were out at night with their flocks in the open fields, so we know Jesus wasn't born during Bethlehem's winter.
So how do we celebrate down here in the South Pacific -- where Christmas falls in summer? It really depends where you...
[Read More]
06-02-2002 09:16 PM
Christmas in the Canadian Arctic
---
By Patricia Bhatia
Last year for Christmas we invited a polar bear to the Christmas party in our igloo. Okay, we didn't live in an igloo, in the old days they might have, but not now. We didn't really invite the bear either, but he showed up for Christmas anyway. That's the way Christmas goes in Tuktoyaktuk.
Tuktoyaktuk is part of Canada's true north, a hamlet on the edge of the Beaufort Sea in the Arctic. About the only thing north of Tuk is Santa's village itself. We're so close to...
[Read More]
06-02-2002 09:17 PM
Christmas in Mexico
---
By Cyndee Montoy
Navidad, or Christmas, is a religious holiday and, one that does not just occur on one day, but contains a whole season of festivities. It all began about four centuries ago when Hernan Cortes set out from Spain to conquer the Aztecs. And conquer he did, right down to the appropriation of the celebrations reserved for the Aztec god, Huitzilopochtli, that occurred at the same time of year that Christmas does. Later, when Mexico became a colony of Spain and the missionaries...
[Read More]
06-02-2002 09:22 PM
Christmas in Italy
---
By Brenna Hall
Every country all over the world has it's own traditions. Even different religions have their own traditions. I'm going to tell you about Italy's traditions.
"Buon Natale" means Christ's birthday when it is translated. This is the equivalent to Christmas for them. In Italy they have many traditions for Buon Natale. If you lived in Italy at Christmas time you would see hundreds of lights shining brightly above the streets. You would also see very elaborate nat...
[Read More]
06-02-2002 09:21 PM
Christmas in Europe
---
By Kathryn Hern
What are you most looking forward to this Christmas? Is it whacking an old tree trunk with a big stick in hopes that nuts and candies might spill out? Or tucking into a sumptuous giant eel for your Christmas Eve dinner? Or perhaps you are eagerly anticipating that magical night when the rivers will turn to wine and the mountaintops will crack open to reveal a hidden treasure trove of precious jewels!
I know what you're thinking -- someone's had too much spiked eggnog....
[Read More]
06-02-2002 09:13 PM
Christmas in England
---
By Chris Wilson
The man, dressed as a woman known as the dame stands at the front of the stage. Behind him, the villain approaches stealthily his menacing footsteps exaggerated like a cartoon. Children in the audience shout "Behind you!". The dame feigns deafness with a hand to his/her ear. The children scream louder "BEHIND YOU". It's an exchange that's repeated until the children can shout no more and the play continues with the ribald tradition of bad jokes, pun and...
[Read More]
Display Options
Showing Articles 1 to 6 of 6
New Article
New Hot Article
Old Article
Old Hot Article
Closed Article
internet radio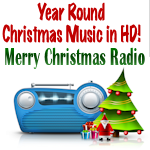 -- Windows Media
-- Winamp
-- Real Media
-- Quick Time
Website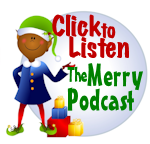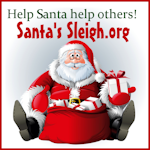 <