by Jeanette DiCamillo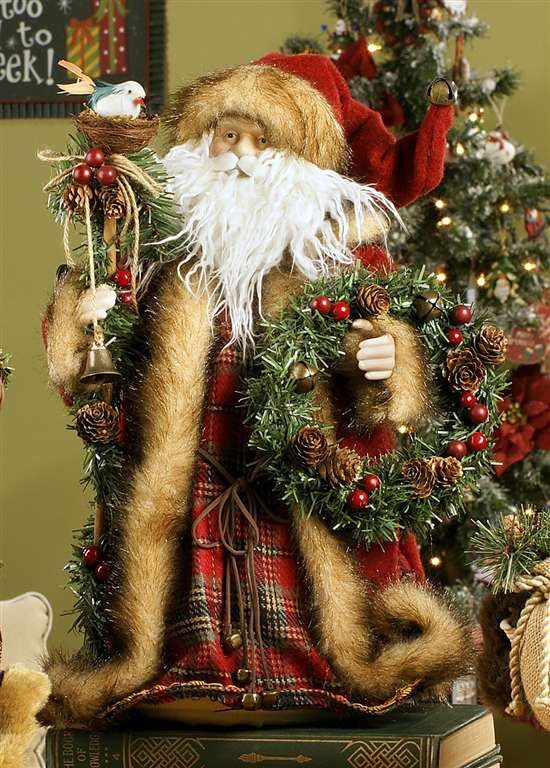 Decorating the Christmas tree has always been a family tradition, and using Christmas tree lights to create a theme is fun, stylish, and can perfectly encapsulate the personality of the decorators. Themed trees make a statement about the family to home visitors and show off values, hobbies, or special moments in life. Choosing a theme for your Christmas tree encourages togetherness and family spirit during the holidays.
White incandescent bulbs, multicolored lights, cool white LEDs, and warm white LEDs will all coordinate with specific themes. White lights give off a classy and elegant look, while multicolor lights are reminiscent of Christmases past. Although you may be already aware of the energy savings and brightness of LEDs, you may not know that white LEDs are available in two tones, warm white and cool white. Warm white LED bulbs are clear and have been designed to give off the same warm color that traditional incandescents give, while cool white LEDs give off a crystal or icy color that is considered pure white. There are many creative ideas for tree themes using warm white, cool white and multicolored lights. Use the following themes coordinated with a choice of lights as an inspiration to create a personalized tree that fits your home and family's personality.
Christmas Celebration Theme
Those wanting a tree gleaming with Christmas spirit should choose a joyful holiday theme. To create the desired festive look, do not hesitate to string the tree with both multicolored lights and white lights. Wrap the trunk and inside of the tree with white lights to highlight the interior and trim the branches with multicolored lights. Drizzle artificial snow on the branches, and add icicle shaped bulbs to the lights to finish the snowy effect. Use twinkling lights to create a fun, busy tree and hang ornaments in the shape of toys and presents. For an extra surprise on Christmas morning, place a tiny gift in one of the gift boxes hanging on the tree. Top the tree with a whimsical Santa to pull the theme together.
Another Christmas themed tree would be creating a gingerbread tree that shimmers with sweetness. String the tree with multicolored lights, both steady and twinkling. Dangle cookie cutters, multicolored candy canes, peppermint lollipops and gingerbread ornaments from the branches. To add a personal touch, make your own gingerbread ornaments or buy some and add each family member's name to them. Use glossy, reflective ornaments so that the twinkling lights give the highest impact. Weave around garland made of real or artificial gumdrops. This tree will shimmer so sweetly, it'll look sugarcoated.
Family Moments Theme
Special family moments make terrific Christmas tree themes. String the tree with white lights so that the sentimental decorations remain the main focus. Couples wanting to cherish their recent wedding day can create a wedding-themed tree strung in elegant, warm white lights. Decorate the tree in the colors of the wedding, adding memorabilia such as artificial flowers and small keepsakes that were given to guests. Print pictures of the couple from their wedding day in black and white. Glue the pictures on silver paper and use strips of another color to make a border. Instead of hanging ornaments evenly throughout the tree, hang two or three balls in clusters from the same branch for an elegant look and add more delicate ornaments throughout the tree to fill in the gaps. Drape strands of pearl garland or ribbon around the tree and top the tree with a bow made of matching ribbon.
Another special family moment perfect for creating a themed-tree is Baby's First Christmas. To celebrate the Baby's First Christmas, string the tree in cool white lights and another favorite color used to decorate the baby's room, such as blue, pink or yellow. Hang framed photos, little booties, and pacifiers on the tree. The brightness and purity of the cool white LEDs made them ideal for this theme. Top the tree with a sweet angel symbolizing protection of the family. White lights, in both warm and cool white, add classic beauty to trees embodying special family moments.
Hobby Theme
Another popular traditional theme is the rustic look. These trees can be decorated with vintage items around the home, such as old license plates or antique kitchen supplies. Warm white LED lights with the bulbs glowing in antique white complement this tree well. Nature enthusiasts can create the rustic theme with deer, birds, and forest life ornaments or glittered pine cones. Place sprigs of artificial berries throughout the tree. For a country flare, tie plaid bows on the branches and make garland from strips of burlap or any natural-looking material. Top this nature-inspired tree with Santa dressed in felt and plaid.
Sports fanatics will love a tree in the colors of their favorite team. Decorated team ornaments and tree toppers are easy to find for sports enthusiasts. Alumni proudly display their team spirit with these trees and even add additional trees for family members with alliances to other teams. College kids coming home for Christmas break would be excited to find a tree decorated especially for them in their school colors. String these trees in lights that match the key ornaments to enhance the team's color scheme. Add white lights to the tree so that the tree has contrast and heavy lighting. After all, sports enthusiasts want a lot of attention brought to the tree they are most fond of.
Creativity Flourishes with Themed Trees
Turn any hobby, collectible, special occasion or decorating idea into a unique Christmas tree theme with Christmas tree lights. Collectibles from any category such as teddy bears, dog breeds, and Star Wars inspire great Christmas tree themes. Dazzle guests with your creativity and impress with some of your favorite collectibles you already have in your home. With the right lights and accessories, anything can become a theme.
Make the holidays more enjoyable by incorporating your passions into the decorations. Add trees to different rooms or floors of the house to include different preferences of family members. Use the Christmas tree as an expression of what makes you happiest or what you are most proud of. Depending on the desired look, choose between multicolored or white lights that will finish the overall theme of the tree.