Articles in Category:

Christmas for Parents
06-02-2002 09:29 PM
Winning the Gimmee Battle
---
By Tomm Larson
When the kids watch cartoons, the little lifeless lumps animate every time there's a commercial.
"I want that, I want that," rings through the house whenever a new toy shows up on the TV screen. As we drive down the street, several silver concussion machines roll by and the kids decide they need a scooter. When the boys come home from the neighbors they decide they need another excuse to sit catatonic in front of a monitor, so a video game machine makes the t...
[Read More]
06-02-2002 09:26 PM
The Reality of Christmas Magic
---
By Julie Dacus
Our oldest son, Will, is now 7 years old. He's the perfect age for Christmas magic. Will is totally into Santa Claus this year. He's been working on his list for Santa since July.
He advises his 4 year old brother, Ben, that acting up will get him on Santa's bad boy list. Will worries that Santa may not bring Molly, our baby, anything this year because Santa may not know that she's here. He even draws pictures of Santa and the elves for his two year old brother Chris t...
[Read More]
06-02-2002 09:30 PM
Santa: To Be or Not to Be
---
By Helen Selander
I have no recollection of the moment I started believing in Santa Claus. But the day I realized he didn't exist will be forever printed on the pages of my memory.
I was eight years old, in third grade, and a die-hard romantic. The question of Santa's existence had come up in the past with my classmates, but I'd always considered the children who didn't believe in him to be complete fools-creatures without faith or imagination-and the topic had quickly been dropped....
[Read More]
06-02-2002 09:23 PM
Kids and Santa Online
---
By Jeff Westover
As the holiday season approaches more and more kids will be searching out Santa Claus online. While it is a seemingly harmless and fun exercise, there are plenty of worries for parents. Webmasters or product promoters do not take Santa very seriously. In fact, the beloved figure of Santa has a dark side online – and kids are his prey.
Some web sites openly encourage kids to not only email Santa Claus but also to leave their full name, address and phone number. This i...
[Read More]
06-02-2002 09:28 PM
How to Get Your Teen in to the Spirit of the Season
---
By Hollee Chadwick
It's the age-old question. No not: "Why are we here?" -- but, "How to I get my teenager off the phone long enough, out from in front of the television, to put down the video games, out of the bathroom, to log-off the chat room and get them involved in spreading the holiday cheer?
As a mother of two grown and on-their-own daughters, and one daughter smack dab in the throes of teenagedom, I have wrestled with this for many years.
Needless to say,...
[Read More]
06-02-2002 09:31 PM
Homemade for the Holidays
---
By Kimberley Ripley
If I could change the lyrics of any Christmas carol, it would be "There's No Place Like Home for the Holidays". I would aptly change it to "There's Nothing Like Homemade for the Holidays". And in my home, this tradition runs true. From the gifts we give to those we gratefully receive, the most meaningful of all are the ones crafted with patience and love.
The most welcoming scent of all is that which permeates from a Christmas kitchen. Ging...
[Read More]
06-02-2002 09:27 PM
Enlisting Your Kids in the Service of the Season
---
By Kimberly Ripley
Relax, all ye Christmas warriors!
I'm certainly not advocating that everyone rush down to the local Army Recruiting Office and fill out paper work. However there are a number of ways to be of service this season, and our children can play an integral role in the process.
Volunteers of all ages are needed throughout the year, and most especially at Christmas time. Those who suffer from financial difficulties find Christmas to be increasingly trying, as their bu...
[Read More]
06-02-2002 09:24 PM
Developing an Attitude of Gratitude in Your Kids
---
By Jeff Westover
Jerry Seinfeld once recorded a hilarious routine about Halloween as a kid. "Let me see if I get this straight, all I have to do is dress up weird and parade around my neighborhood and people I don't know will give me candy? For free? I can do that!"
What made that funny to hear is the truth in it. Over this past Halloween weekend, I had my 12-year old daughter Abby take her costumed younger siblings out for a little trick-or-treating. When she returned, her comment s...
[Read More]
06-02-2002 09:37 PM
Last Reply: Christmasstar
07-11-2011

05:27 PM

Views: 46,680

Replies: 1
Dear Santa: Say a Prayer
---
By Kris Kringle
Dear Santa,

My 7 year-old has not asked for much. And I'm very proud of her. She knows the meaning of Christmas. My problem is that I am out of work for a while taking care of my sick mother. And I don't know how I am going to get the few things that my daughter wants, and pay my bills. My husband works. But the money he makes pays for us to have a place to live and food to eat.

If you can, Santa, just say a prayer for us. That will help a lot.

Juanita
<...
[Read More]
06-02-2002 09:38 PM
Dear Santa: I Want, I Want, I Want
---
By Kris Kringle
Dear Santa,

Don't bring my kids anything this year. I am sick of hearing their expectations for this or that. I have three kids a daughter, who is fourteen and two sons: one is eight and the other is ten. They are good kids, for the most part, but it seems that over the last couple of years they have grown to be very selfish. Christmas is like a big payday to them. And I cannot allow that to happen anymore. This year, we're going to just donate all of the money we wou
...
[Read More]
Display Options
Showing Articles 1 to 10 of 16
New Article
New Hot Article
Old Article
Old Hot Article
Closed Article
internet radio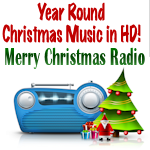 -- Windows Media
-- Winamp
-- Real Media
-- Quick Time
Website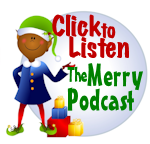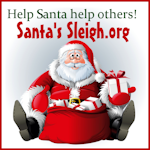 <