Articles in Category:

Christmas History
01-03-2013 03:15 PM
Last Reply: Stnicholas01
07-17-2013

02:30 PM

Views: 40,180

Replies: 1
The Christmas Tree Ship
---
By B. Francis Morlan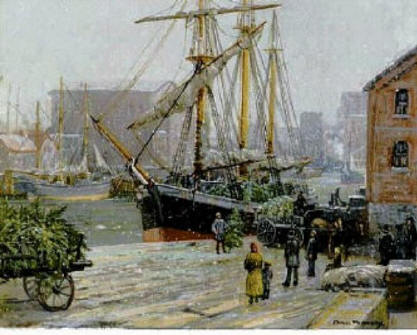 The year of 1912 was tough for sailors. Dominating the news was the tragic voyage of the Titanic, which went down in April of that year off the Newfoundland coast. But another maritime tragedy struck in November of 1912. It is a story of superstition, ghosts and Christmas trees. At the helm and lost in this tragedy was a man known affectionately as Captain Santa.
Herman Schuenemann was born in 1865 in the mostly German community of Ahnapee, now known as Algoma, on...
[Read More]
05-30-2002 03:21 PM
Puritan Humbugs and a History of Christmas Bashing
---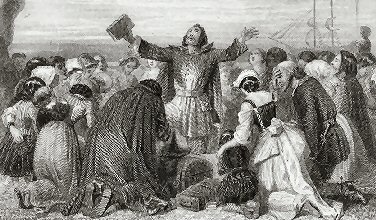 By Jeff Westover
As Martin Luther ushered in the Reformation, celebrations steeped in pagan rituals and holidays featuring religious feasts and riotous behavior were banned. In some places, such as Scotland in 1583, Christmas observance was outlawed altogether.
As the political landscape in England changed, and those of Puritan ideals came to power, the very acts of even personal celebration were deemed illegal. Carols were labeled as profane, and churches were locked even for...
[Read More]
05-30-2002 03:23 PM
Others: The History of the Salvation Army
---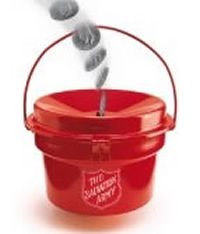 By Anna Tatalin

It was late in the Christmas season and if it got much later General William Booth would not be in time to send a Christmas greeting to his various command posts throughout the world. As the chief commanding officer of a very frugal organization, Booth, searched endlessly for the shortest message that could be sent by telegraph that would still bear tribute to the Army's creed and at the same time convey the spirit of the season.
Booth was the founder of The Salva...
[Read More]
06-29-2002 08:08 PM
Kings of Extravagance
---
By Jeff Westover
The history of Christmas through the ages is written in chapters of contrasting observance. One chapter could speak of the sanctity of the season, observed in hushed commemoration. And yet another chapter could speak of it as a season of riotous overindulgence, wild parties and outright mockery of things held sacred in churches.
The 11th century was such a time especially in medieval England. The season by then had been observed through twelve consecutive days of...
[Read More]
05-30-2002 02:58 PM
Last Reply: Jeff Westover
12-19-2011

11:09 AM

Views: 62,638

Replies: 2
Clement Clarke Moore: Father, Patriot, Poet
---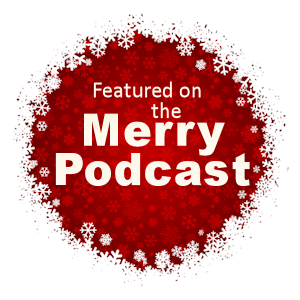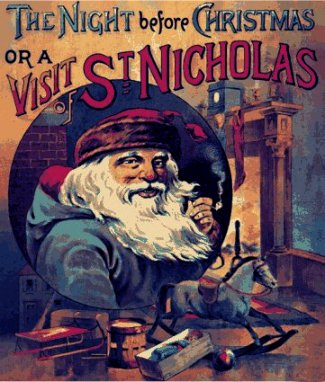 By Jeff Westover
Clement Clarke Moore was one of New York's wealthiest men. And clearly, one of it's most highly educated.
He was born in 1779 to Benjamin Moore, a patriot and and Episcopalian minister. His mother was Charity Clarke, a fiesty and ardent supporter of the American cause. He inherited from her side of the family a good portion of land that would someday become the Chelsea District in New York City.
For young Clement C. Moore, his life's work did not lay...
[Read More]
05-30-2002 03:02 PM
Christmas in the 1930s
---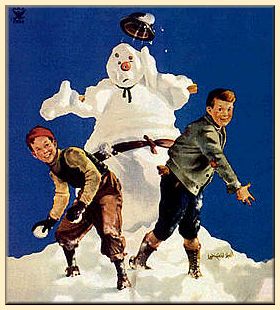 By Tomm Larson
"Grandpa, why is there an orange in my Christmas stocking?"
"Cause when I was a little boy. . ."
"You were a little boy? That must have been a loooong time ago."
"It was, I was little way back in the thirties."
"What's the thirties?"
"That was a time called the Great Depression."
"Why was it called that? Was everybody sad?"
"No. . ., well there were a lot of sad times then, but ther
...
[Read More]
07-26-2011 08:26 AM
Christmas in July: A Vaudeville Tradition
---
Today, Christmas in July is an occasion to enjoy a taste of the Christmas season in the summertime—or in the wintertime, if you live in the Southern Hemisphere. It's also an occasion for Yule-themed shopping sprees and a flurry of out-of-season Christmas movies on the cable-TV networks. But did you ever wonder about the origins of Christmas in July? There are various theories about that, but it may well be that Christmas in July as we know it is the legacy of a special show business tradition...
[Read More]
05-30-2002 03:30 PM
Christmas in Colonial America
---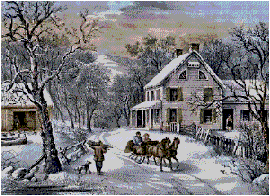 By Nicole Harms
What was a new father to do? Recently married to a wealthy widow, George Washington had an ambitious shopping list for his new step-children that Christmas of 1759. He wanted to get them "A bird on Bellows, A Cuckoo, A turnabout parrot, A Grocers Shop, An Aviary, A Prussian Dragoon, A Man Smoakg, 6 Small Books for Children, 1 Fash. dres Baby & other toys." His list could easily rival or better some Christmas shopping lists today. But George Washington's C...
[Read More]
05-30-2002 03:32 PM
Christmas During the Revolutionary War
---
By Hollee J. Chadwick
The American Revolutionary War, also known as the American War of Independence was fought between Great Britain and the thirteen British colonies between the years 1775 and 1783. The mutinous colonists declared themselves no longer allied with the crown and kicked off an eight year struggle against the political and economic policies of the British Empire.The Declaration of Independence was signed during the revolution in 1776 and declared the thirteen colonies, now...
[Read More]
08-12-2011 05:57 PM
Christmas During the Civil War
---
Christmas During the Civil War
By Mary Hansel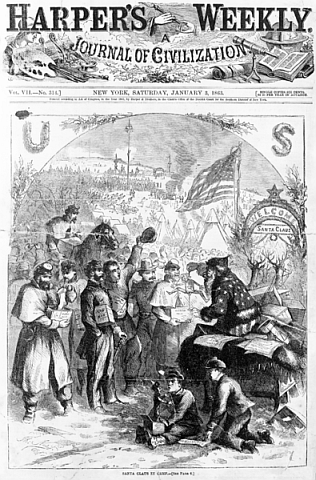 Christmas is a joyous time. People spend the occasion with family and friends and their celebrations are full of rejoicing, love and jollity. It is hard for us to imagine what it would be like to have Christmas during war time, especially a war where countrymen fight each other. During the years of 1861-65, America was fighting just such a war, the Civil War. The country was torn apart by conflict and the lives of the participants an...
[Read More]
Display Options
Showing Articles 11 to 20 of 23
New Article
New Hot Article
Old Article
Old Hot Article
Closed Article
internet radio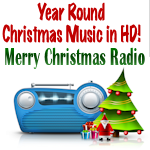 -- Windows Media
-- Winamp
-- Real Media
-- Quick Time
Website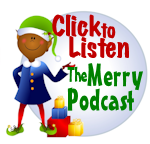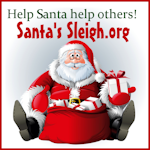 <