Articles in Category:

Christmas Legends
06-03-2002 01:52 PM
The Tale of La Befana
---
By Jeff Westover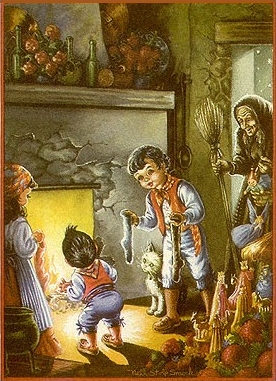 To those who would see her from the road she appeared to be nothing more than a lonely old woman who lived alone. But the lines on her old face were drawn from years of tragedy. The lines told the story of losing her husband and infant child to a sweeping disease, leaving her a widow and a childless mother.
Inded she did live alone as an old woman. She had very little. But what she did have was precious to her. She kept these small treasures locked up in a chest...
[Read More]
06-03-2002 01:49 PM
Last Reply: Angioni
09-16-2012

09:19 AM

Views: 87,855

Replies: 1
The Story of Black Peter
---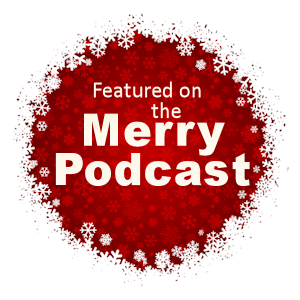 By Mac Carey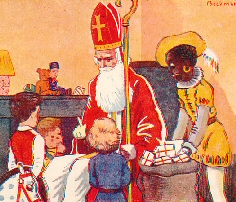 Before elves and eight tiny reindeer, St. Nicholas had a much more menacing assistant. Named Black Peter, this companion was the physical opposite of St. Nicholas. Tall and gaunt with a dark beard and hair, Black Peter was associated with the punitive side of Christmas. Traditionally St. Nicholas would hand out presents to good children, while it fell to Black Peter to dole out coal (and sometimes knocks on the head) to children who misbehaved.
Black Peter, or...
[Read More]
06-03-2002 01:51 PM
The Snow Maiden
---
By Mac Carey
On Christmas Eve in Russia, a young, beautiful girl with flowing hair appears to hand out presents to children. Her name is Snegurochka, "Snow Maiden," and she is accompanied by her grandfather, Ded Moroz, "Grandfather Frost", an old man with a flowing white beard and long red robe, similar to Santa Claus. They travel together from house to house in a painted sleigh called a "troika" (unfortunately earthbound) that is pulled by a team of horses. Like Santa Claus, Snow Maiden...
[Read More]
07-17-2011 12:19 PM
The Mythical Beginnings of Rudolph the Red Nosed Reindeer
---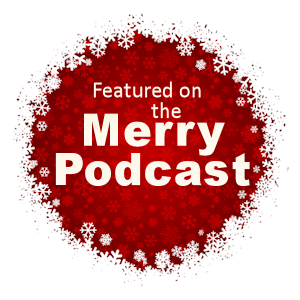 By Jeff Westover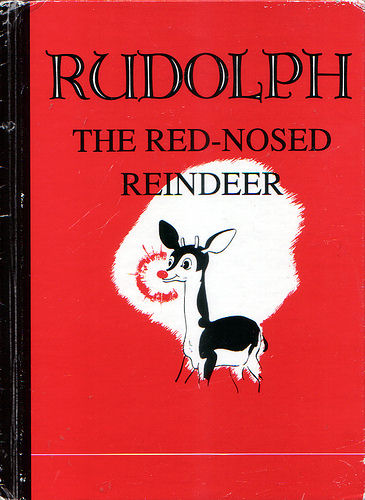 It is a sad story.
As his wife lay terminally ill on the couch next to the family Christmas tree Robert May held his young daughter in his lap as they gazed upon a snowy December scene out the window of their Chicago apartment. Barbara, at four years old, knew all too well that things were not normal for her family.
"Why?" she asked her father, Robert. "Why is my mommy different from all the other mommies?"
For Robert May this heartbreaking question would ins...
[Read More]
06-03-2002 01:54 PM
The Legends of Nature at the Nativity
---
By Jeff Westover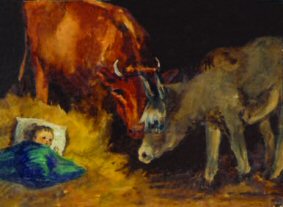 The Bible records a natural wonder -- a sign in the form of a miraculous star -- that was visible in the heavens at the birth of Jesus Christ. But beyond that singular miracle, the scriptures are silent on the other elements of nature participating in the Nativity.
Nevertheless, fantastic tales abound of animals speaking, of plants miraculously blooming and of rivers flowing with wine as signs of the arrival of the Messiah. Even modern popular culture has kept so...
[Read More]
06-03-2002 01:58 PM
The Legend of The Boar
---
By Helen Wilcox Selander
The Boar's Head Gaudy is a yearly Christmas celebration held at Queen's College (founded, 1341) in Oxford, England, and in various forms and places throughout England and the world.
The first gaudy was supposedly held sometime during the Middle Ages.
The origins of the celebration do not appear to be well documented. But legend has it that a student of the college was wandering in the forest of Shotover, some say around Christmas time, reading Aristotle,...
[Read More]
06-03-2002 01:56 PM
The Legend of Baboushka
---
By B. Francis Morlan
Legends abound of many gift-givers besides St. Nicholas in connection with Christmas. In old Russia, before the revolution of 1917, the most commonly known giver of gifts was an old woman known as Baboushka (which means grandmother in Russian).
Baboushka lived alone in a big house that required constant upkeep. She had lived so long alone that her days and her thoughts were filled only with cleaning, cooking, mending, spinning and looking after her empty prop...
[Read More]
06-03-2002 01:55 PM
The Christmas Spider
---
By B. Francis Morlan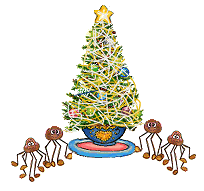 There are many miracles of Christmas. From Germany comes the folk tale of the Christmas Spider -- a miracle that took place due to the simple house keeping chores associated with the season.
As the story was told, a family living in a small home worked together one Christmas Eve day to clean the house. They cleaned it from top to bottom. All the spiders living in the various parts of the house escaped to the attic as the cleaning took place. Later that evenin...
[Read More]
10-29-2012 02:18 PM
The Christmas Legend of Abraham Lincoln
---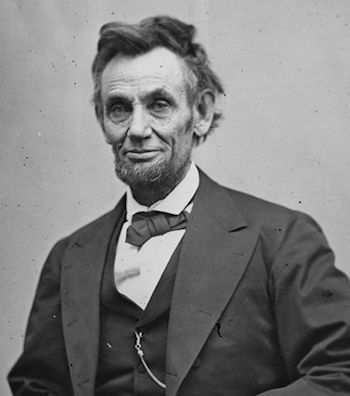 By B. Francis Morlan
Abraham Lincoln is consistently ranked as the greatest American president. But at the same time his place in history is frequently debated for a variety of contrasting reasons:
Constitutional scholars claim that Lincoln's actions during the Civil War were so drastic that he consolidated authority in the executive branch of government illegally, upsetting the balance of powers.
Religionists say that Lincoln was no Christian because he joined no church.
...
[Read More]
10-29-2011 11:15 AM
Norman Rockwell, American Christmas Legend
---
By Jeff Westover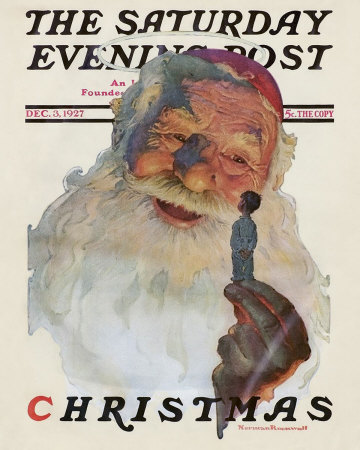 Norman Rockwell is a famous American artist whose 20th century works are cherished for their photograph-like detail and their ability to tell the common story.
In retrospect, Rockwell's work captures the essence of early 20th century living as his paintings work as snapshots of life and society of those times. The work of Norman Rockwell continues to connect with audiences because they tell the story of small town American life with wit and humor against the backdrop...
[Read More]
Display Options
Showing Articles 1 to 10 of 10
New Article
New Hot Article
Old Article
Old Hot Article
Closed Article
internet radio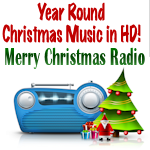 -- Windows Media
-- Winamp
-- Real Media
-- Quick Time
Website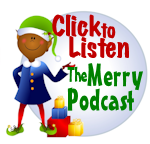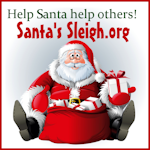 <