Articles in Category:

Christmas Memories
05-31-2002 09:33 PM
Amanda
---
By Hollee Chadwick
I am a Christmas Baby.
Actually, I am a "was due on Christmas Day, but arrived four days earlier on the darkest and shortest day of the year" baby. December 21st. Nevermind the year. My father reminds me of this fact-the dark day thing-as often as possible. I think he means "dark" in the spiritual, not literal, sense of the word.
I was still dubbed "Hollee," despite my lack of timing. (Yes, it is spelled correctly. The two e's hav...
[Read More]
05-31-2002 09:35 PM
A Gift from a Two Year Old
---
By Patrica Bhatia
The memories of each Christmas past are special in themselves. Yet, the memory of my fourteenth Christmas is the one that I treasure the most. It touched my heart in so many ways that, should my memories ever fade-- I hope to hold on to this one until the last.
It certainly didn't start out as the best Christmas.
I had spent all the money that I had saved from my part time job on presents and every penny of the $800 was gone. Part of me was very excited to see...
[Read More]
05-31-2002 09:23 PM
A Christmas When Life Overshadowed Death
---
By Theresa M. Danna
My most memorable Christmas was the one my family didn't celebrate.
About a week before Christmas Day, 1970, I was spending a leisurely Saturday morning in a manner many 12-year-old girls do-cuddled up on the couch, wearing yellow flannel pajamas, eating a bowl of cold cereal, watching cartoons.
Dad was working, Mom was Christmas shopping, my two teen-aged sisters were sleeping, Grandpop was relaxing in his bedroom, pipe smoke circling his aged body.
...
[Read More]
05-31-2002 09:36 PM
A Christmas Sight
---
By Kimberly Ripley
I remember a particular Christmas as though it was yesterday. I was only five years old.
A great deal of my childhood was spent in the home of my great-grandmother. "Mimi" was my world. She represented everything good and gentle and kind. Although well into her seventies, she filled my days with fun and laughter.
To this day, I don't know where the notion to have a real tree came from. We had always had a tiny silver Christmas tree. It sat on my grea...
[Read More]
05-31-2002 09:17 PM
A Christmas Past Comes Home
---
By Allison Dubois
Christmas was my mother's favorite holiday. She brought an enthusiasm and happiness to that special day that I have missed since she passed away over twenty years ago. It's hard to concede how much time has passed since we last shared such a merry occasion but the calendar reminds me dutifully.
When I look back on those days, it feels as if I am removing a film of dust from my memory like Windex removing grime on glass. The more I rub my eyes, the clearer it all...
[Read More]
Display Options
Showing Articles 1 to 5 of 5
New Article
New Hot Article
Old Article
Old Hot Article
Closed Article
internet radio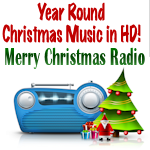 -- Windows Media
-- Winamp
-- Real Media
-- Quick Time
Website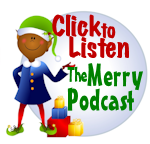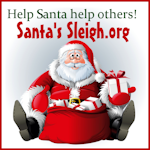 <