Articles in Category:

Christmas Memories
05-31-2002 09:41 PM
My Santa Claus
---
By Arlene Graham
Daddy was sick.
That was the only way I could explain it to my 24-year old sister, Sheena, who has Down syndrome. But I knew in my heart it was much worse than that.
He looked terrible lying there. His face was a sickly shade of gray, his skin clammy. As the respirator wheezed and the heart monitor beeped, I knew it was very bad. Daddy was in a coma.
He made it through the surgery well. At least that is what they said. But it brought more bad news. There we...
[Read More]
05-31-2002 09:31 PM
My Neighbor, My Friend
---
By Cheryl Mayoss
In Africa we celebrate Christmas a little differently from those across the seas. For one thing, we sweat -- profusely. There is no snow, no sleet, no warm fires alongside the decorated trees -- just a glorious summer of sun. And our Santas wear a speedo not a red suit.
But what we do share with the rest of the world is the season of goodwill and cheer and nothing was more evident of that than the special Christmas I was lucky enough to have two years ago.
That...
[Read More]
05-31-2002 09:07 PM
My Little Lie
---
By Max Schilling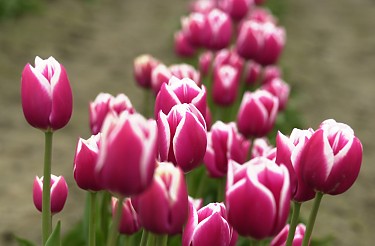 We were in love that Christmas.
Brenda was 19, I was 22. As students, we didn't have much. We were kids, really. We didn't know much. But we were both away from home, still trying to figure out who we were and who we would yet become. And somewhere along the line we found each other.
Actually, I had no choice but to pursue her. I worked part time in a convenience store and she came in one night to pay for her gas. Her smile melted me and her eyes just danc...
[Read More]
05-31-2002 09:37 PM
My Dog Sam
---
By Abby Westover
All I wanted for Christmas or my birthday was a puppy.
I was bullied a lot at school, and I never had anyone to talk to about it. I was so sad I cried. I did talk to my mom and dad about it, but I wanted someone who didn't talk back to me. I wanted a dog. I snuck notes into mom's purse and dad's shoes asking and asking for a puppy. I even wrote a poem about it.
I had some fish, but I doubted that I could run around with them and play fetch. The only fun thing to...
[Read More]
05-31-2002 08:58 PM
My Christmas of 1947
---
By Salvatore Buttaci
When I remember all the long-gone Christmases of my youth, one in particular stands out vividly in my memory. Oh, there were a few unforgettable ones, like in 1948 when I was seven and Santa brought me a red and black cowboy suit that made me think I looked like the western movie hero Johnny Mack Brown. But none of them compare to the Christmas of 1947 when Papa taught me the true meaning of Christmas.
We lived on Graham Avenue in an old New York tenement buildi...
[Read More]
06-13-2002 11:27 PM
My 12 Days of Christmas
---
By Joan Geary
I have a friend, Jim, who speaks often of his father and what a sweet man and attentive parent he has always been, although presently they live on opposite coasts.
One day, shortly before the holidays, he mentioned that his dad loved carrot cake. I said I'd bake it if Jim would ship it. If that was all it would take to make him happy, why not? Seemed pretty easy, right?
In the spirit of the season, I spent a couple of hours baking the cake. The task was pretty diff...
[Read More]
05-31-2002 08:55 PM
Last Reply: sammylar1304
08-17-2011

02:31 PM

Views: 48,419

Replies: 1
Mrs. Christmas
---
By Susan Howe
I didn't know it until the year she passed away, but my Grandmother held the secret of Christmas.
As a child, we would drive the 30 minutes west to her small spanish-style home on a small park in San Diego, past dairy land and open spaces unheard of today in over-developed Southern California. Those drives were filled with an almost unbearable expectation, for we knew what awaited us at Grandmas...Christmas!!! For although a white-Christmas was almost unheard of where I...
[Read More]
Display Options
Showing Articles 1 to 7 of 7
New Article
New Hot Article
Old Article
Old Hot Article
Closed Article
internet radio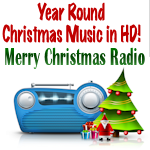 -- Windows Media
-- Winamp
-- Real Media
-- Quick Time
Website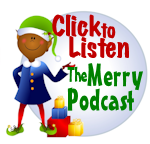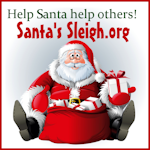 <