Once Upon a Foggy Christmas
---
By Chad Darnell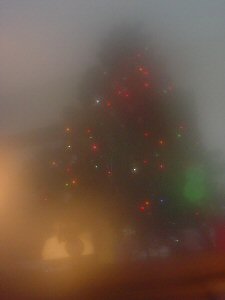 It was a dark and stormy night. No, really. That is how this story goes.
In 1972 I was a college student spending my first Christmas away from home. To be gone from all the traditions of my family and childhood was a novelty. It was one I was determined to survive with good cheer.
But as the days grew closer to Christmas and I saw the other students around me slowly begin to depart to celebrate the holidays at their homes I grew melancholy.
Lights and...
[Read More]
Old Man Kramer
---
By Elise Jenson
He lived next door to me through all the years I was growing up and I thought he was the meanest man in the world.
Mr. Kramer had thick, dark black hair and bushy eyebrows that dominated his tiny dark eyes. He was fair skinned, some would say pale. A prominent nose and a weak chin made his whole look a bit creepy. But it was his sour demeanor that really scared me.
He looked mean and he acted mean. Mr. Kramer did not socialize with the neighbors. He often puttere...
[Read More]
Of Greatest Worth
---
By Jeff Westover
The first week of December found her happily engaged in preparing for the holidays. She was about three months from delivering her first child. And after a few years of young married life -- completing her education and working while her husband completed his -- Maurine was ready to enjoy the upcoming years in a more settled fashion.
It was not yet to be.
Events transpired that first week of December in 1941 that changed lives for generations to come in nearly...
[Read More]