Articles in Category:

Christmas Memories
05-31-2002 09:22 PM
Voices of Elves in the Night
---
By Bonnie White
I don't recall the exact date, however I do know it was in the later part of December, closer to Christmas, 1997. The weather that winter was a typical one: daytime temperatures a gracious 25 degrees F to 32 degrees F, night time temperatures dropping to around -5 degrees F, 10 degrees F if there were clouds covering the sky like a blanket over the Earth. Snow had been falling off and on for about a week, leaving the land covered in a blanket of beautiful white snow that t...
[Read More]
05-31-2002 09:26 PM
Up in Flames
---
By Ruth Carson
Childhood memories generally evoke the fondest visions of Christmas, cheerful Carols, decorating the Christmas tree, writing letters to Santa, and the uncontrollable excitement in anticipation of what St. Nicholas may bring.
I remember as a child the exhilaration on discovering that the big man had devoured the cookies and Christmas cake. Unfortunately when I reached the age of eighteen, Christmas appeared to me as nothing more than a symbol of material wealth. The T...
[Read More]
05-31-2002 09:03 PM
The Gift My Brother Couldn't Give
---
By Gary E. Anderson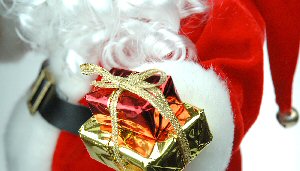 In the first years after my brothers, sister, and I left home, there were several Christmases in which our ability to give fell far short of our desire. In fact, we often found ourselves getting very creative if we were going to give any Christmas presents at all. But those early Christmases also contained some of the finest gifts I've ever received, and one of those was the gift my brother Jim thought he couldn't give.
Jim had chosen a difficult road, work...
[Read More]
05-31-2002 09:40 PM
The Christmas Dress
---
By LeAnn R. Ralph
From the time I was a very little girl, I had always loved to watch my big sister, Loretta, when she was sewing. So, one Sunday afternoon while she worked on the red velveteen jumper that was going to be my Christmas outfit, I didn't want to miss a single thing.
Because it was Sunday and Loretta did not have to go to work at the electric company, she was dressed casually in a white sweater and a pair of periwinkle blue slacks that matched her eyes. Loretta was an as...
[Read More]
05-31-2002 09:27 PM
The Big Red Box
---
By Shane O'Quinn
When I opened up that big red box, my heart was racing with excitement. This was the moment I had been waiting for. I had no idea what was inside, and at ten years old, I was about to get the best present a boy could have.
Days before Christmas I would wake up early in the morning and look under the Christmas tree to see what gifts had magically appeared over night. And for years this would pay off because I knew my mom's little secret: on the bottom of each presen...
[Read More]
05-30-2002 03:42 PM
Last Reply: lauriebear
08-17-2011

01:52 PM

Views: 52,869

Replies: 2
The Angel Twin
---
By Christina Vance
It was small for an ornament, maybe a little more than 2 inches in length. Its ivory color made it blend with whatever the overall color-scheme was for the tree. It was always the last decoration put on the tree and my mother always made a production about giving it a place of prominence.
The little ornament was shaped like an angel and had been crocheted long before I was born. I grew up thinking every tree had a little ornament like ours because it was always giv...
[Read More]
05-31-2002 09:14 PM
Somewhere in France
---
By Jeff Westover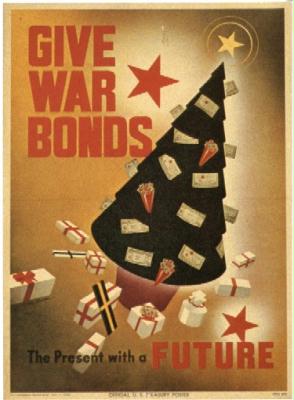 He was a man -- that's all. A man like any other man.
His story is one shared by many of the millions who fought in World War II. Fate intervened not once -- but twice -- to remove him from a train just before it left the station. In both cases the sudden change would affect not only him, but also his descendents for generations to come.
The first time it happened he was bound for Toronto where he would work as a reporter for the Associated Press. But just...
[Read More]
05-31-2002 09:16 PM
Seeing Christmas Different
---
By Julie Dacus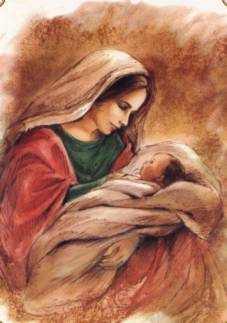 It was the Christmas after my oldest son, Will, was born, the Christmas of 1995. That year had been a hectic one, with our son being born in May, and all of the adjustments to parenthood that followed. My husband and I were quite excited about Christmas with Will. We decorated and shopped and wrapped and totally enjoyed preparing for Christmas.
Of course, Will, being only seven months old, didn't quite share our enthusiasm. He was a good sport, though, and submi...
[Read More]
05-31-2002 09:21 PM
Santa Doesn't Always Come By Sleigh
---
By Louise Broadaway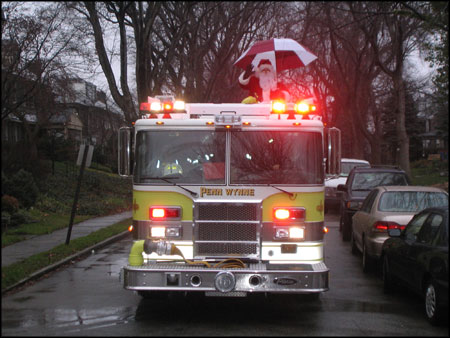 When I look back on the Christmases past, especially during my childhood, we never had the big family gatherings and hoopla that many others talk about. Our Christmas was the intimacy of our own family -- just my mom and dad and myself celebrating on Christmas Eve the arrival of Santa.
Christmas Day we went to church. The arrival of Santa was quite unique however as we would retire early to bed, as he would not stop by until you were fast asleep. Some hours...
[Read More]
05-30-2002 03:44 PM
Ryan's Prayer
---
By Beatrice Hayes-Klein
I grew up in a home without Christmas or religion. My father was raised a Methodist and my mother was a practicing Catholic early in their marriage. Frequent house moves and a life filled with other priorities kind of kept religion on the back burner in our home.
It may not have helped that we lived in Southern California. It was laid back even then. Sundays were play days and Christmas meant sunshine. As much as church life and Christmas observance are the Am...
[Read More]
Display Options
Showing Articles 1 to 10 of 41
New Article
New Hot Article
Old Article
Old Hot Article
Closed Article
internet radio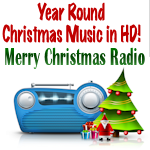 -- Windows Media
-- Winamp
-- Real Media
-- Quick Time
Website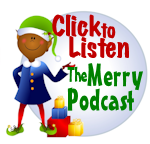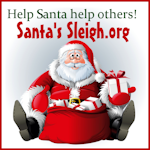 <