Articles in Category:

Christmas Memories
06-13-2002 11:27 PM
My 12 Days of Christmas
---
By Joan Geary
I have a friend, Jim, who speaks often of his father and what a sweet man and attentive parent he has always been, although presently they live on opposite coasts.
One day, shortly before the holidays, he mentioned that his dad loved carrot cake. I said I'd bake it if Jim would ship it. If that was all it would take to make him happy, why not? Seemed pretty easy, right?
In the spirit of the season, I spent a couple of hours baking the cake. The task was pretty diff...
[Read More]
05-31-2002 08:55 PM
Last Reply: sammylar1304
08-17-2011

02:31 PM

Views: 47,892

Replies: 1
Mrs. Christmas
---
By Susan Howe
I didn't know it until the year she passed away, but my Grandmother held the secret of Christmas.
As a child, we would drive the 30 minutes west to her small spanish-style home on a small park in San Diego, past dairy land and open spaces unheard of today in over-developed Southern California. Those drives were filled with an almost unbearable expectation, for we knew what awaited us at Grandmas...Christmas!!! For although a white-Christmas was almost unheard of where I...
[Read More]
05-31-2002 09:02 PM
Learning the True Meaning of Christmas
---
By Karen Heinz
Thinking back of all the Christmas's in my life I search deep to find one that would qualify to be my most memorable. Growing up we never had the Christmas mornings every child dreams of. Things were tough and there were some years there was only one or two gifts under the tree… and in most cases a gift you never wanted or ever asked for, yet somehow as a child you had to try to muster up a look of excitement. I am not here to dwell on my Christmas's as a child… but rather...
[Read More]
05-31-2002 09:32 PM
Korat Christmas
---
By Tomm Larson
It was hot.
Nights were always hot in Thailand, even Christmas Eve. Still, it was Christmas Eve, and we managed to find a few scarves and stocking caps to wear as we went caroling. Our family went caroling every Christmas Eve. We stepped out into the warm night and walked to our neighbors' house across the compound.
We had moved to Thailand six months before. My father had accepted two years of temporary duty at Camp Friendship, a military base shared by the U.S....
[Read More]
05-31-2002 09:34 PM
Just Like Jesus
---
By Lynda Finn
I grew up in a home where Christmas was a magical time of year. Stockings were hung by the fireplace and a glass of sherry and fruit cake were left out to keep Santa Claus warm through the long night. It was hard to sleep but we kids knew Santa would not visit if we stayed awake.
Nearly three decades later, I thought of all this as I lay, sleepless on Christmas Eve 1989, knowing that Santa Claus would not visit us this year.
My two sons, huddled together on a matt...
[Read More]
05-31-2002 08:57 PM
Jingle Bell
---
By Clare Moore
"Clare, are you almost ready?" Mom said. My family and I were going to the church service on Christmas Eve. We go every year. I was so excited because we get to sing my favorite song, Silent Night, in church at the end of the service with the bright gorgeous lit candles. My grandparents always come to celebrate, but my mom's side comes at different times because they have 10 grandchildren. We all go to church, and talk about the true meaning of Christmas. Finally...
[Read More]
05-31-2002 09:38 PM
It's the Gift, Not the Wrapping
---
By Jeff Westover
It began as a simple, thoughtful gift.
Back in 1964, Larry Kunkel's mother thought he'd appreciate a nice new pair of moleskin pants.
He didn't.
Living in Minnesota, the pants were prone to stiffness in the freezing weather of the winter months. So Larry pawned the pants off on his brother-in-law, Roy Collett, as a gift the very next Christmas.
But Roy didn't care for them either. So he returned the favor and the pants the following Christmas.
And...
[Read More]
05-31-2002 09:20 PM
I Always Felt So Special
---
By Kathleen O'Brien
I love the holidays. Even the craziness of last minute shopping, baking and decorating softens when I catch the scent of fresh evergreen or hear a Christmas song. I see the image of a sleigh pulled by Clydesdale horses. I hear them as they lope down a snowy path. They pass a white farmhouse, its windows filled with the warm glow of Christmas. Inside I envision family members gathered around a Christmas tree, the heat of a fire illuminating their faces as they sing Chri...
[Read More]
05-31-2002 08:59 PM
Homemade Ornaments and Our Anonymous Christmas Angel
---
By Stella Whitlock
The weather in late December 1958 stayed chilly and gray, and once the other seminary students deserted campus for the holiday break, the maintenance staff turned down the heat. Our tiny married students' apartment was so cold I could see my own white breath.
My husband Whit and I weren't going anywhere for Christmas. It would be the first year either of us had spent the winter holidays away from our homes.
I'd just had a miscarriage, and the doctor had forbid...
[Read More]
05-31-2002 09:28 PM
Last Reply: Christmasstar
04-01-2014

06:46 AM

Views: 46,486

Replies: 1
His Name is Bud
---
By Jennifer Beam
I have fond memories of Christmases past but not exactly Charles Dickens memories. Most people don't have that. I was your typical child who anticipated all the wonderful things that go along with Christmas and I came from a very large extended family with which I could share those wonderful things.
Christmas cookies, candy cane reindeer, and home-made ornaments are just a few, but we have a tradition in my family that goes back to when I was a very small child and...
[Read More]
Display Options
Showing Articles 21 to 30 of 41
New Article
New Hot Article
Old Article
Old Hot Article
Closed Article
internet radio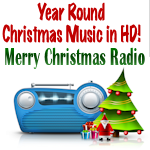 -- Windows Media
-- Winamp
-- Real Media
-- Quick Time
Website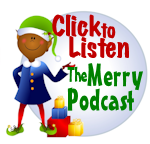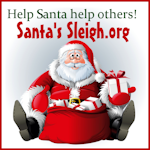 <