Articles in Category:

Christmas Memories
11-19-2011 10:56 PM
Last Reply: Stnicholas01
01-09-2014

01:35 PM

Views: 48,896

Replies: 3
Grandpa's Christmas Tree Hunt
---
By Lawrence Hawkes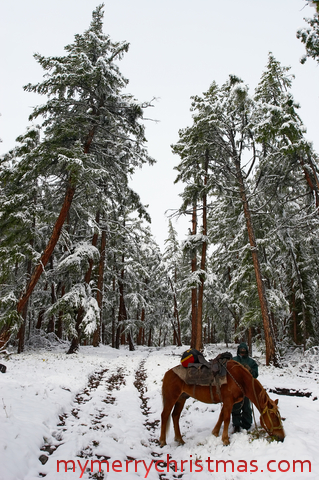 My father was born when my grandfather was 71 years old. By the time I was born in 1968, my grandpa was well into to his 90s and very hard of hearing. Because he could not hear he did not talk much. But I do recall him telling me once about his father, who had served the Union in the Civil War and lost his left arm at the battle of Gettysburg.
As a boy we lived where my father and his father grew up – on the old family farm in remote northwestern Wyoming. In later...
[Read More]
05-30-2002 03:47 PM
Emily's Highest Bough
---
By Charles Delaney
The great window of the library's Victorian-styled reading room overlooked the town center and served as the perfect backdrop for Mistletoe Memories. The Naugatuck Reader's Theater holiday production was set to commence as a light snow began to glaze the peaceful Town Green across the street. The festively adorned audience of a hundred or so was settling in as director Lawton Sanders, sprucely attired in a vivid red Christmas sweater welcomed those in attendance.
...
[Read More]
10-19-2011 08:07 PM
Don't Say Goodbye, Just Say Merry Christmas
---
By Denise Richardson
(As told to MMC Editor Jeff Westover, September 2011)
Carla was the strongest woman I had ever known.
I once saw her take on a snarling mechanic who attempted to force a brake job on her that she didn't need. Carla wasn't a big lady but when she got her back up you didn't want to cross her. That mechanic learned that the hard way.
So as we sat there in the doctor's office it came as no surprise to me that she took the news with her chin out and her sh...
[Read More]
05-31-2002 09:19 PM
Christmas Twice
---
By Dena Simmons
Another long cold December night lay ahead of us. It would be much longer than we knew at the time.
With the last minute shopping behind us, we thought we would be able to rest. It was the 23rd of December and we had been at the mall all day. My husband, our four year-old daughter, our 16 month old son, and my brother had all enjoyed the long day. The kids got a picture with Santa. My husband and brother did their shopping. And I got those last minute items that I a...
[Read More]
05-31-2002 09:37 PM
Christmas Collage
---
By Kathryn Hern
It was the Christmas of 1985 when I learned how a gift from the heart could change someone's life. School had just let out for the holidays and I was hurrying home through the gleaming white streets of my small town, stopping only to make an occasional snow angel.
When I finally burst through the door, winded and rosy-cheeked, a cold blast of fear hit me straight in the stomach. My whole family, everyone except my mum and dad, were sitting in the living room wearing...
[Read More]
05-31-2002 09:01 PM
Christmas Baby
---
By Pat Veretto
Clouds have a unique color when they're carrying snow over the Rockies. From the plains you can watch a snow storm wandering around the face of a mountain, slipping into the folds of valleys, running its fingers through the evergreen forest and bumping down rocky slopes.
This day, two days before Christmas, I was at the window doing just that. The snow storm seemed distant and foreign to the immediate world - one of unwashed dishes, unswept floors and sleeping children...
[Read More]
05-31-2002 09:33 PM
Amanda
---
By Hollee Chadwick
I am a Christmas Baby.
Actually, I am a "was due on Christmas Day, but arrived four days earlier on the darkest and shortest day of the year" baby. December 21st. Nevermind the year. My father reminds me of this fact-the dark day thing-as often as possible. I think he means "dark" in the spiritual, not literal, sense of the word.
I was still dubbed "Hollee," despite my lack of timing. (Yes, it is spelled correctly. The two e's hav...
[Read More]
05-31-2002 09:35 PM
A Gift from a Two Year Old
---
By Patrica Bhatia
The memories of each Christmas past are special in themselves. Yet, the memory of my fourteenth Christmas is the one that I treasure the most. It touched my heart in so many ways that, should my memories ever fade-- I hope to hold on to this one until the last.
It certainly didn't start out as the best Christmas.
I had spent all the money that I had saved from my part time job on presents and every penny of the $800 was gone. Part of me was very excited to see...
[Read More]
05-31-2002 09:23 PM
A Christmas When Life Overshadowed Death
---
By Theresa M. Danna
My most memorable Christmas was the one my family didn't celebrate.
About a week before Christmas Day, 1970, I was spending a leisurely Saturday morning in a manner many 12-year-old girls do-cuddled up on the couch, wearing yellow flannel pajamas, eating a bowl of cold cereal, watching cartoons.
Dad was working, Mom was Christmas shopping, my two teen-aged sisters were sleeping, Grandpop was relaxing in his bedroom, pipe smoke circling his aged body.
...
[Read More]
05-31-2002 09:36 PM
A Christmas Sight
---
By Kimberly Ripley
I remember a particular Christmas as though it was yesterday. I was only five years old.
A great deal of my childhood was spent in the home of my great-grandmother. "Mimi" was my world. She represented everything good and gentle and kind. Although well into her seventies, she filled my days with fun and laughter.
To this day, I don't know where the notion to have a real tree came from. We had always had a tiny silver Christmas tree. It sat on my grea...
[Read More]
Display Options
Showing Articles 31 to 40 of 41
New Article
New Hot Article
Old Article
Old Hot Article
Closed Article
internet radio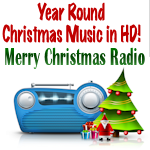 -- Windows Media
-- Winamp
-- Real Media
-- Quick Time
Website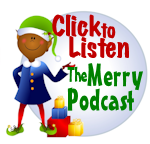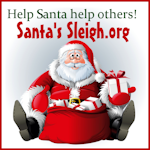 <