Articles in Category:

Christmas Movies
06-09-2011 09:11 PM
The Santa Clause 2 (Movie Review)
---
By B. Francis Morlan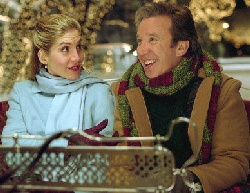 It is a familiar story. For every kid's Christmas wish fulfilled there are just as many, if not more, stories of kids who tear at beautifully wrapped packages in great anticipation only to be disappointed with what is inside. The Santa Clause 2 is much like a white elephant Christmas present. It looked great under the tree, but it was best left unwrapped.
As a general rule, sequels rarely top the original. But when it comes to Christmas sequels especially, di...
[Read More]
06-09-2011 09:06 PM
Last Reply: Joyfully yours
11-02-2013

05:16 AM

Views: 50,557

Replies: 4
The Santa Clause (Movie Review)
---
By Sarita Mehra
If, like most parents, you start to stammer when you're asked the eternal question about Santa, then this is the movie for you.
Fresh and funny, The Santa Clause was released in 1994 to rave reviews, and with its sequel out this year, it's a movie worth revisiting.
Tim Allen plays advertising executive Scott Calvin who has the unfortunate experience of frightening Santa Claus off the roof of his home on Christmas. One thing leads to another and Scott heads to...
[Read More]
06-09-2011 08:52 PM
The Santa Claus 3 (Movie Review)
---
By B. Francis Morlan
Spousal neglect, relationships with the in-laws, competitive workplace dynamics and the commercialization of the North Pole are dominant themes in Disney's 2006 release of The Santa Claus 3. The G-rated kid-targeted film is a heartless story full of tired characters. The packaging and relentless Disney channel promotion will make the kids beg to see it -- we urge resistance at all costs.
Tim Allen is back as Santa. His hands are full as Mrs. Claus, weepily pl...
[Read More]
06-09-2011 09:00 PM
The Polar Express (Movie Review)
---
By Jeff Westover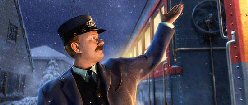 They say there are four stages you go through in life: you believe in Santa, you don't believe in Santa, you believe in Santa again, and you look like Santa. Funny though that may be, there is an element of truth in the ageless conflict we all face when it comes to devotion to Santa Claus.
The Polar Express examines that conflict in the heart of a little boy and it does it in style. From the opening moments of the movie the viewer feasts on stunning visual images...
[Read More]
06-09-2011 08:49 PM
The Nativity Story (Movie Review)
---
By Jeff Westover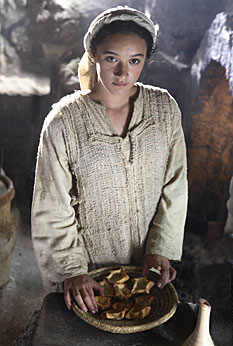 Years ago I wrote an article about the Nativity and in it I mused that this greatest of all stories would make an awesome movie. As 2006's The Nativity Story came to the big screen I received numerous emails suggesting that my movie had been made.
Almost. Not quite -- but almost.
Anticipation of seeing The Nativity Story reminded me of the anxiety I felt in writing that article years ago. This is a beloved story. It is a story with deep personal and spiritu...
[Read More]
06-09-2011 09:09 PM
The Muppet Christmas Carol (Movie Review)
---
By B. Francis Morlan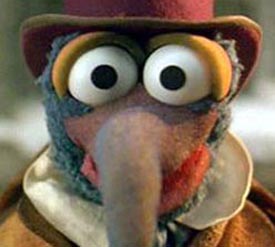 The Muppet franchise bit off a big project by taking on Dickens. For some, perhaps pushing a Bob Cratchett played by a frog may have been too much with the Muppet's version of A Christmas Carol. But for others the Muppet's unique humor helps to offset a story that some take far too seriously at Christmastime anyway. As is the Muppet tradition, this movie doesn't take itself too seriously at all.
And that may be precisely why this 1992 production has had such...
[Read More]
06-09-2011 09:05 PM
The Bishop's Wife (Movie Review)
---
By Jeff Westover
If only all prayers were answered so.
The story unfolds as an angel is sent in answer to a Bishop's prayer. The Bishop was praying for help in funding a new cathedral a task that so overwhelmed his life that he was beginning to neglect his wife and family. Naturally, the angel helps in ways unanticipated and unappreciated -- by the forlorn Bishop. What unfolds is a delightful tale of love, chivalry and holiday cheer.
The black and white film, crafted in 1947...
[Read More]
Display Options
Showing Articles 1 to 7 of 7
New Article
New Hot Article
Old Article
Old Hot Article
Closed Article
internet radio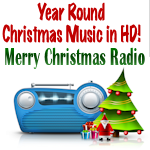 -- Windows Media
-- Winamp
-- Real Media
-- Quick Time
Website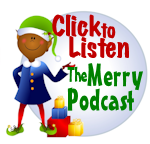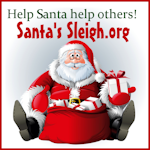 <