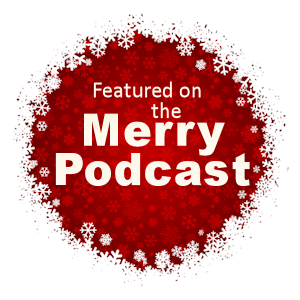 By Jeff Westover
It is a story that in our day would be most believable: a defiant youth strays from his family, rebelling against the teachings of his minister father, and wanders the land only to find fame as the composer of a popular song about going fast and picking up girls. To some historians, that is, in a nutshell, the story of James Pierpoint, who brought the world "Jingle Bells" in the middle 19th century.
It is a romantic story that predates Elvis by a hundred years. Too bad it is not entirely true.
The merry tune of "Jingle Bells" is perhaps the most recognizable of all Christmas music. Often it is the first holiday song learned by children. Though by strict definition not a Christmas carol, it is one of the top twenty-five songs in the history of recorded music. It is also the source of modern-day controversy.
Written by Pierpoint sometime during the late 1840s or early 1850s, "Jingle Bells" was publicly performed for a Thanksgiving program at the Savannah, Georgia Unitarian Universalist Church in 1857 where Pierpoint was the organist. His merry little tune proved so popular that it was requested for the Christmas program at the church a month later. From there, its fame grew. That is about all the facts about Pierpoint and the song that historians can agree upon.
Pierpoint grew up in New England, where winter activities in the 1820s and 1830s included the "one horse open sleigh". He was the son of an abolitionist minister but never lived with his parents long enough to adopt their views. A runaway at age 14, Pierpoint began a vagabond career that took him over seas in the Pacific, to the California Gold Rush and eventually back to Medford, Massachusetts where he married and had several children. His wife died in 1853 and Pierpoint traveled south to Savannah, Georgia where his brother John was also a minister. There he married again and had a second family.
Many historians are divided over the character of James Pierpoint. To some, he was a maverick who traveled the land, abandoned his family on several occasions and who possessed little talent for composing music. To others, he was a tragic individual who carried a nostalgic memory from his youth and turned it into a perennial holiday favorite.
From his hometown in Medford, the claim was made that "Jingle Bells" was written in Simpson's Tavern in 1850. A historical monument marked the spot and listed witnesses who apparently heard Pierpoint perform the tune at the tavern piano while reminiscing of the Salem Street sleigh races of his youth. According to local history, Pierpoint evidently tucked his written copy of Jingle Bells away in a chest where he later found it after he had moved to Georgia in the late 1850s.
But folks in Savannah, Georgia do not see it that way.
Pierpoint made his home there after 1853. He fought for the Confederate cause during the Civil War (writing several forgettable patriotic songs in the process) and was buried there. Their biggest claim to fame, however, is that "Jingle Bells" was copyrighted there in 1857 after the famous church performances. In making the case of ownership over Pierpoint and Jingle Bells, local historians point out that James Pierpoint was in California in 1850, thus he could not have been in Medford for the creation of the song. Though Savannah sits in the heart of balmy Dixie, where nary a snowflake falls, they claim "Jingle Bells" as their own and in 1985 placed a memorial of their own on the former site of the old church.
That is when the mayor of Medford took them to task.
"In the words of Shakespeare, it is our intention to keep our 'honor from corruption,' " Medford Mayor Michael McGlynn wrote in a 1989 letter to the mayor of Savannah. "We unequivocally state that 'Jingle Bells' was composed ... in the town of Medford during the year 1850!"
More recently, historians have unearthed new evidence suggesting that Pierpoint may have played Jingle Bells for another church crowd in the mid 1840s -- in Medford.
Regardless, it was probably never the intention of James Pierpoint to author a holiday classic. From all accounts, it appears he never really made any money off of his copyright on the work. It has survived for generations on the simple premise that it is a snappy tune, easily learned and infectiously memorable.
These are the original lyrics, as recorded in the Library of Congress:
Dashing thro' the snow,
In a one-horse open sleigh,
O'er the hills we go,
Laughing all the way;
Bells on bob tail ring,
Making spirits bright,
Oh what sport to ride and sing
A sleighing song to night.
Chorus:
Jingle bells, Jingle bells,
Jingle all the way;
Oh! what joy it is to ride
In a one horse open sleigh.
Jingle bells, Jingle bells,
Jingle all the way;
Oh! what joy it is to ride
In a one horse open sleigh.
A day or two ago,
I thought I'd take a ride,
And soon Miss Fannie Bright
Was seated by my side,
The horse was lean and lank;
Misfortune seemed his lot,
He got into a drifted bank,
And we, we got upsot.
Chorus
A day or two ago,
The story I must tell
I went out on the snow
And on my back I fell;
A gent was riding by
In a one-horse open sleigh,
He laughed as there I sprawling lie,
But quickly drove away.
Chorus
Now the ground is white
Go it while you're young,
Take the girls to night
And sing this sleighing song;
Just get a bob tailed bay
Two forty as his speed.
Hitch him to an open sleigh
And crack, you'll take the lead.
Chorus