Category / Description
Last Article
Last Reply
Articles
Replies
Moderator

Holiday Humor

Sometimes, you just have to laugh at what we do at Christmas. These articles poke fun at some of the chaos we create each holiday season. It is light reading not meant to offend.

Zero Liability...
by MMC Editor

06-02-2002

06:46 PM

Martha Stewart's...
by Stnicholas01
07-18-2013

01:37 PM

8

4

Great Debates

Why can't a season of peace and goodwill go by without an argument? Whether we're talking the appropriateness of Christmas in the classroom or whether eggs can really go into eggnog it seems we have a lot to debate when it comes the Christmas. We're not afraid to tackle the thornier issues of the season. But we're surprised at how many Christmas controversies we have been able to dig up. In this new series, we get messy with all of them.

Re-Gifting: Yes or...
by MMC Editor

01-25-2013

09:11 AM

Snow or No Snow?
by trackrebel
07-18-2013

04:46 PM

8

10

Holiday How-to

Whether you're just trying to hang the mistletoe straight or need a fresh idea of a holiday project with the kids, this merry new section of MMC showcases the talents of visiting experts who only want to make your holiday season more fun and easier to do.

How to Make Craft...
by MMC Editor

06-02-2002

09:04 PM

Tips for Buying a...
by trackrebel
03-24-2014

09:13 AM

10

3

Christmas Decorating

Christmas decorations can run the gamut from the garish to the sublime. And just as the shifting trends of fashion the trendy of Christmas decorating tends to evolve quickly. In this festive section of MMC we explore the history and the how-to's of modern Christmas decorating and celebration all that's hot once again from Christmas past.

Ten Tips for the...
by MMC Editor

10-31-2012

11:29 PM

Ten Tips for the...
by Jeff Westover
11-04-2012

05:01 PM

6

3

The Frugal Christmas

As Dr. Seuss teaches: Christmas doesn't come from a store. When money is tight there are plenty of ways to celebrate Christmas without it. These articles show you how.

Christmas Where...
by MMC Editor

09-30-2013

12:36 PM

Christmas Where...
by caninemomssister
11-12-2013

07:51 PM

8

8

Christmas Around the World

What is Christmas like today in Europe? In Africa? In the Canadian Arctic? Our international-based writers take you to holidays around the world and explain just what is the same and what is different about Christmas -- anywhere.

Christmas in Italy
by MMC Editor

06-02-2002

09:22 PM

Never

6

0

Christmas for Parents

Christmas is fun but it sure adds to the work loads of Moms and Dads out there. Check here to get some timely advice for handling the holidays with some sanity including our exclusive advice for parents from Santa himself.

Dear Santa: Cynical...
by MMC Editor

06-02-2011

09:39 PM

A Babe at Christmas
by ilovesilentnight
10-28-2011

04:28 PM

16

2

Thanksgiving

Thanksgiving is the gateway to Christmas and, like

Santa Claus

, we find it appropriate to ring in a glorious season like Christmas by first acknowledging with gratitude the blessings that we have. So this merry page of MMC is dedicated to all things Thanksgiving.

Time-Saving...
by MMC Editor

11-20-2011

02:00 PM

Never

5

0
Top Videos of Christmas 2012
---
By Jeff Westover
It was an exciting year for sharing Christmas around the world and in no way was it shared better than by way of social media. Of all the things shared we have combined the efforts of
ShowUsYourChristmas.com
and MyMerryChristmas.com to identify the top five Christmas videos of 2012.
These videos came to us from a variety of sources. There just isn't any way you can see everything that everyone posts out there. But over the course of the season it is plain to s...
[Read More]
Views: 15,171

Replies: 0
Top Ten Christmas Videos of 2013
---
In a world dominated by phones, tablets and small screens the on-demand of Christmas is by far the fastest growing form of entertainment at Christmas. A recent televised Christmas special variety show by Kelly Clarkson drew about 30 million viewers and that was considered good by many standards. But some of the videos we show below have nearly as impressive numbers -- gained one at a time on screens of all sizes. Based upon views generated at...
[Read More]
Top Five Christmas Hoaxes
---
By Jeff Westover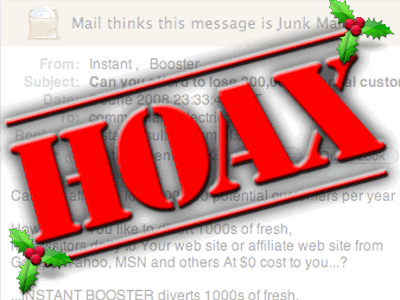 For every round of Jingle Bells filling the frosty air this Christmas there is a growing chorus of "You're a mean one, Mr. Grinch" as the trend of Christmas tomfoolery known as Christmas hoaxes, pranks and scams seems to be picking up steam.
Don't be fooled this festive season. Here is a list of famous and some not-so-nice tricks of Christmas to look out for as you celebrate Christmas online and offline this holiday season:
~
Send a card to a wounded soldier
...
[Read More]
The Early Word on Black Friday 2011
---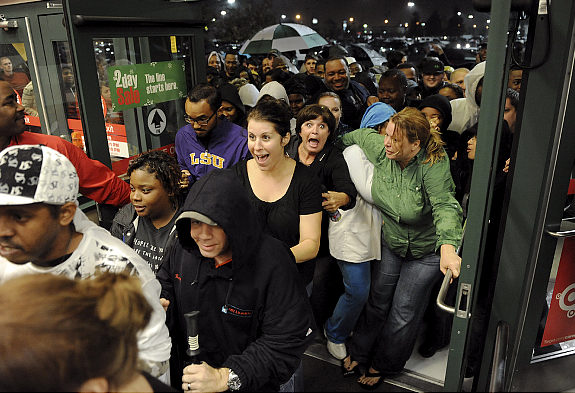 Black Friday in a down economy should spell a total win for Christmas shoppers. Indeed, word on the street is that the deals will be fast and furious this year. While these aren't our final Black Friday prognostications we think the rumors about the following are solid and should be considered as you make your buying plans.
1. Smaller screen HDTVs will be dirt cheap. Isn't it funny what we consider small these days. Turn back the clock 20 years and a 25-inch tube television was the hottest "...
[Read More]
The Changing Face of Black Friday
---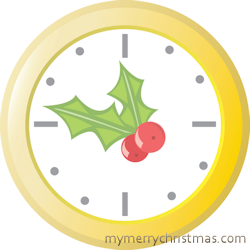 The big news in Black Friday 2011 so far is not what is going on sale. It is when things go on sale. As traditional retailers continue to get squeezed by the 24/7 accessibility of online merchants they are struggling to find ways to gain an edge. This week both Macy's and Target announced midnight openings for their Black Friday events, perhaps changing forever the landscape of the day-after-Thanksgiving shopping.
The midnight openings mirror those of some major malls in select markets that...
[Read More]