Special to My Merry Christmas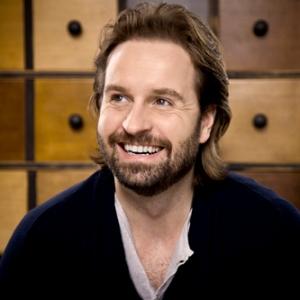 The guest artists appearing with the Mormon Tabernacle Choir at their 2012 Christmas Concert in Salt Lake City, Utah are English tenor Alfie Boe and former NBC news anchor Tom Brokaw. They will appear in concert with the choir in front of 85,000 people over four performances scheduled December 13-15, 2012.
The annual Christmas concert is considered one of the largest in the United States, if not the world. The event, provided free to the local community and filmed for airing on PBS, features the Mormon Tabernacle Choir, The Orchestra at Temple Square and a supporting cast of thousands in the form of dancers, backstage and television production crew. Each year more than 1 million requests are made for the free tickets, which are distributed in a random lottery.
The event headlines stars of Broadway, screen and broadcasting usually showcasing both a singer and a narrator in each event. Past musical guest performers include Natalie Cole, Bryn Terfel, Brian Stokes Mitchell, David Archuleta and Angela Lansbury. Past narrators have included Walter Cronkite, Peter Graves, and David McCullough.
Boe, 39, got his big break in 2002, when Baz Luhrmann cast him in his Broadway production of "La Bohème." He is best known for performing the role of Jean Valjean in a 2010 concert performance of "Les Misérables" at London's O2 Arena, to mark the show's 25th anniversary. (That performance, which also starred Nick Jonas as Marius, has become a staple on PBS pledge drives.) His latest album, "Bring Him Home," was released in July.
Brokaw, 72, was widely known as the anchor of NBC Nightly News from 1982 to 2004. Now semi-retired, Brokaw still appears on television for election coverage and special events. His 1998 book "The Greatest Generation" paid tribute to World War II-era men and women and gave a badge of honor to those who grew up in the Great Depression and served in World War II. This is not Brokaw's first narrating assignment with the Mormon Tabernacle Choir. He appeared previously on a special edition of the Choir's weekly radio broadcast of "Music and the Spoken Word", marking the 10th anniversary of 9/11.
Tickets can be obtained by registering for the ticket lottery beginning at 12:01 a.m. on Saturday, October 13th. Registration stays open until October 22nd at 11:59 p.m. Registration happened at
www.lds.org/events
. Those without Internet access may register for the ticket lottery by phone at (801)570-0080 or at 1-866-537-8457.
Past Christmas concerts are available on DVD via DeseretBook.com or Amazon.com. Scheduled for broadcast on PBS this year will be last year's event featuring Jane Seymour and Broadway star Nathan Gunn.