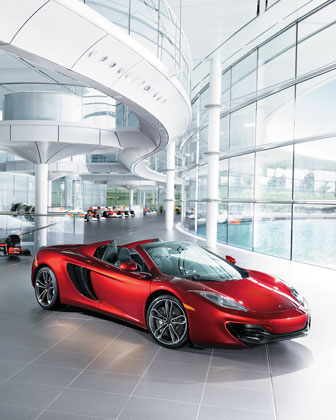 It is that time of the year again -- retailers are rubbing their hands with glee and anticipating the riches of Christmas sales. And nobody rubs their hands together or dreams bigger than Neiman Marcus. Right on time the Dallas-based retailer has released their annual
catalogue of the absurd
-- the Christmas book.
If you haven't heard of it before it is likely because the only people who take it seriously are the media. The media loves to point out the absurd of Christmas and nothing is more absurd than Neiman Marcus.
Take for example, the offer of a private dinner for 10 prepared in
your own home
. The event (which comes with an on-site event planner) centers on Casa Dragones tequila (yes, that's right, booze). Each guest gets a bottle engraved with their own name on it (after the hosted tasting, of course). Four renowned chefs will prepare the feast to go with it all and it can be yours for only $250,000.
Yeah, but how would you wrap it?
No worries. It is a catalogue. There are plenty of choices.
Take, for example, the Neiman Marcus Edition 2013 McLaren 12C Spider -- yes, that's right, a car. You wrap it in a garage. Good luck with the bow. But this isn't an ordinary car. This is the most technologically advanced super car ever made. And only 12 of them were made, by the way.
Need something, uh, less complex? Ok, how about a walk-on part in Annie, the Musical for a mere $30,000? You get dinner with the producer and six tickets to see the show (except for the part where you walk on) but you will have to pop for your own travel expenses and accommodations.
Originally published in 1926 as a Christmas card to their best customers the Neiman Marcus catalogue has actually morphed into the one catalogue nobody ever buys from.
The annual publishing of the book is only preceded by the complaints of Christmas coming too early to American stores and officially signals that the holiday shopping season is soon upon us.