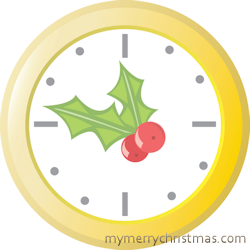 The big news in Black Friday 2011 so far is not what is going on sale. It is when things go on sale. As traditional retailers continue to get squeezed by the 24/7 accessibility of online merchants they are struggling to find ways to gain an edge. This week both Macy's and Target announced midnight openings for their Black Friday events, perhaps changing forever the landscape of the day-after-Thanksgiving shopping.
The midnight openings mirror those of some major malls in select markets that debuted in 2007. Crowds of shoppers with nowhere else to go form just after Thanksgiving festivities have ended to rush the malls, often supported by live radio and television broadcasts and heavy police presence. In the mall openings, demographic studies show a very high concentration of teen shoppers and difficulties with theft due to the mass crowds.
Target has been a Black Friday favorite of early morning shoppers for decades, competing each year with WalMart and Kmart and hardline electronics retailers such as Best Buy for consumer attention. By shifting to midnight openings Target is hoping to make an impression on consumers to offset recent policy changes made at WalMart.
Walmart recently announced both the return of layaway and what they call the Christmas Price Guarantee. Critics call these tactics fee-laden gimmicks but shoppers have responded eagerly to both announcements.
The season's kickoff overtook Thanksgiving Day last year, when most Sears Holdings Corp. opened most Sears and Kmart stores Thanksgiving morning for the first time. Toys R Us stores opened at 10 p.m. Some stores in Gap Inc.'s Old Navy, Gap and Banana Republic chains also opened Thanksgiving Day last year; the company began operating stores on Thanksgiving in 2009.
For Macy's, the change comes for the same reason Target cites in opening at midnight: "People want to shop through the night," said Martine Reardon, Macy's executive vice president of marketing. She noted the expanded hours were in response to customers' requests.
Don't believe that: retailers facing price pressure from Amazon, WalMart, ToysRUs and other online ventures make these moves necessary. Black Friday is quickly becoming dingy-gray Thursday as Christmas continues to encroach on the celebrations of Thanksgiving.