Little Girl's Christmas: A Christmas Fairy Tale
---
By Winifred E. Lincoln
It was Christmas Eve, and Little Girl had just hung up her stocking by the fireplace--right where it would be all ready for Santa when he slipped down the chimney. She knew he was coming, because--well, because it was Christmas Eve, and because he always had come to leave gifts for her on all the other Christmas Eves that she could remember, and because she had seen his pictures everywhere down town that afternoon when she was out with Mother.
Still, she wa...
[Read More]
Light on a Snowy Day
---
By Artie Knapp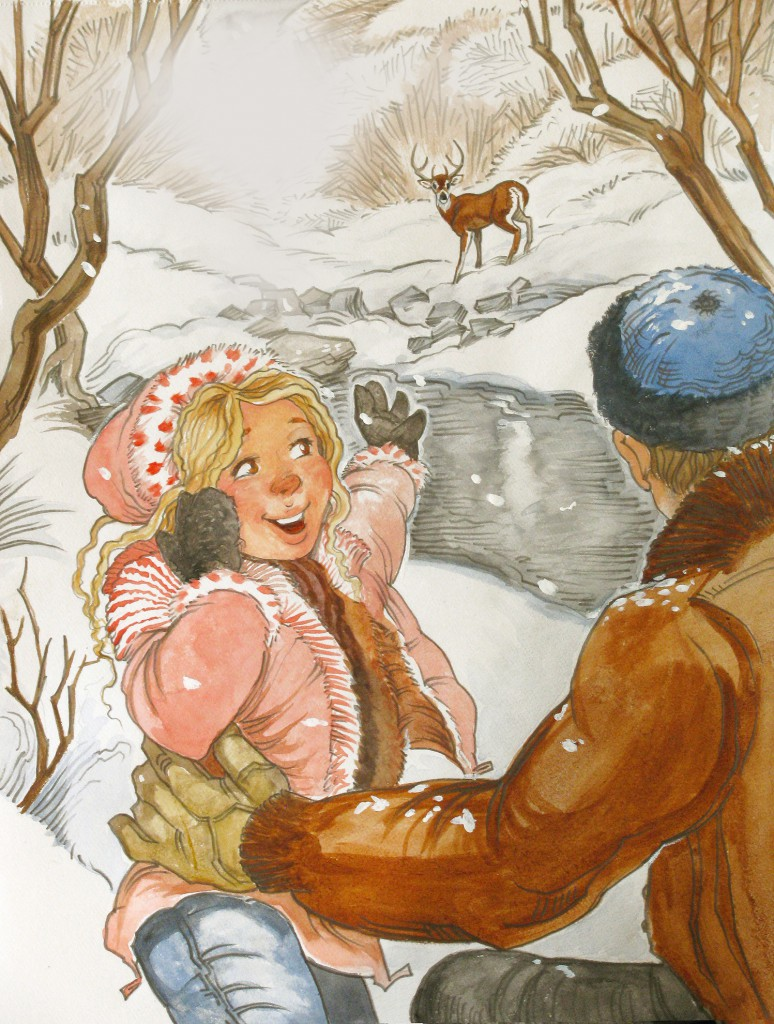 It was two days before Christmas and young Maggie Dotson was already being told that her Christmas wish would not be coming true. Paxton she was told, would not be coming back.
A year before that December day an injured baby deer had been abandoned in the woods behind the Dotson's home. So weak was the little deer, that he hadn't the strength to run from Maggie's father when he approached him.
As he carried the little deer towards their home, Maggie rushed out...
[Read More]