Articles in Category:

Christmas Stories
06-09-2002 08:17 PM
The Year the Reindeer Couldn't Fly
---
By Daniel 'Chip' Ciammaichella
The storm had blown in quickly from the north that Christmas Eve, turning the rolling grasslands south of Raton into an endless blanket of white. The snow and ice had transformed the pinon, cedar and oak-brush into fine crystal sculptures, and the majestic peaks of the Sangre de Cristos were obliterated from view by the fusillade of snowflakes, driven by a biting north wind in the dim late afternoon light. As Elizabeth Porter eased her Ford Bronco down the I...
[Read More]
09-25-2011 07:00 AM
The Fir Tree
---
By Hans Christian Andersen
Out in the woods stood a nice little Fir-tree. The place he had was a
very good one; the sun shone on him; as to fresh air, there was enough
of that, and round him grew many large-sized comrades, pines as well as
firs. But the little Fir wanted so very much to be a grown-up tree.
He did not think of the warm sun and of the fresh air; he did not care
for the little cottage children that ran about and prattled when they
were in the woods looking for wild s...
[Read More]
06-09-2002 08:23 PM
Sam's First Christmas
---
By Daniel 'Chip' Ciammaichella
Wow, this Christmas stuff is really neat. I've been watching my family scurry around for weeks, just to get ready for this one, beautiful, magical morning. I've never seen anything like this before, and even though Mom and Dad try to explain it all to me and have told me wonderful Christmas stories, I'm not sure I understand it.
I'm Sam, and although I've been around the block a few times, I must admit this is the first time I've ever encountered this t...
[Read More]
06-09-2002 08:21 PM
Papa's Christmas Surprise
---
By Bea Sheftel
"Where is Papa?" the grandchildren asked.
Nana shrugged her shoulders. "I don't know, but I wish he'd get home."
Outside the wind howled and the snow blew into high drifts. Papa worked in the city and took the train but from the train station there was a five-block walk. Christmas Carols played on the stereo as the family gathered in the living room for the annual Christmas Eve reading of the Nativity story. The honor fell to Beebe as the oldest...
[Read More]
06-09-2002 08:20 PM
O Holy Night
---
By Kimberly Ripley
It was the night before, and Susan was now certain that no one from her family was going to show up to spend Christmas at her home. They'd promised before and she should have known better than to listen to their lies, but this year was different. This was the first year any of them had spent Christmas without Mark. And it wasn't going to be easy.
Susan lived in a small town outside of Seattle, with her two boys Liam and Alec, and her daughter Kate. She and Mark had...
[Read More]
06-09-2002 07:55 PM
Little Girl's Christmas: A Christmas Fairy Tale
---
By Winifred E. Lincoln
It was Christmas Eve, and Little Girl had just hung up her stocking by the fireplace--right where it would be all ready for Santa when he slipped down the chimney. She knew he was coming, because--well, because it was Christmas Eve, and because he always had come to leave gifts for her on all the other Christmas Eves that she could remember, and because she had seen his pictures everywhere down town that afternoon when she was out with Mother.
Still, she wa...
[Read More]
11-07-2011 07:41 AM
Light on a Snowy Day
---
By Artie Knapp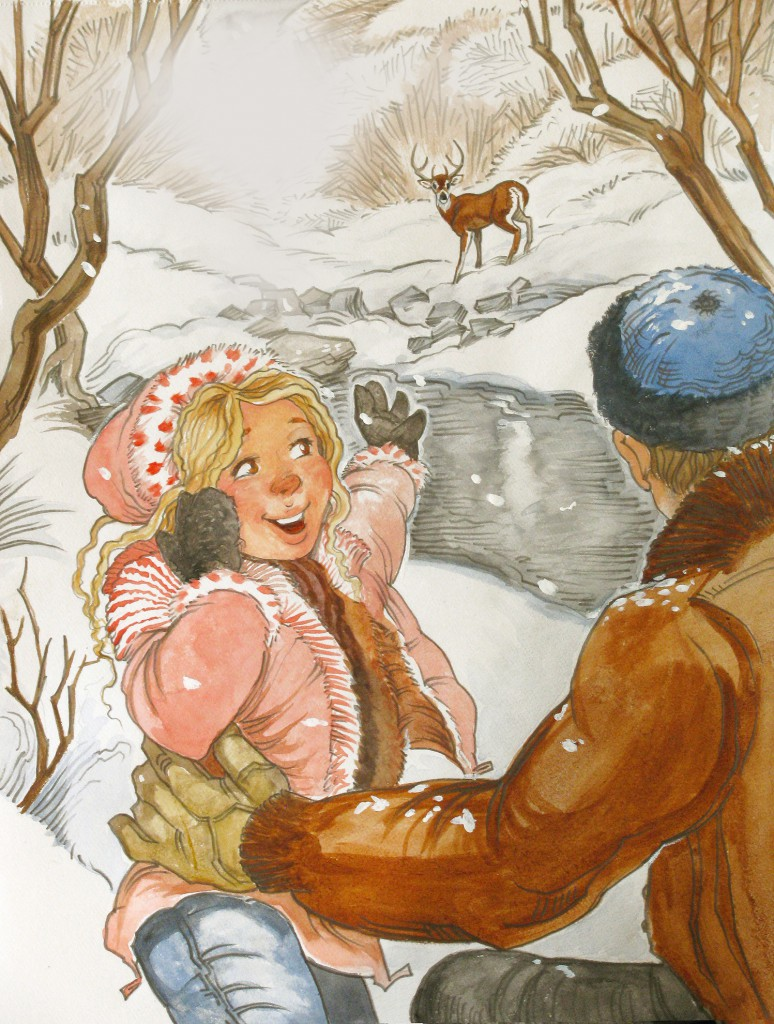 It was two days before Christmas and young Maggie Dotson was already being told that her Christmas wish would not be coming true. Paxton she was told, would not be coming back.
A year before that December day an injured baby deer had been abandoned in the woods behind the Dotson's home. So weak was the little deer, that he hadn't the strength to run from Maggie's father when he approached him.
As he carried the little deer towards their home, Maggie rushed out...
[Read More]
06-09-2002 07:57 PM
Jimmy Scarecrow's Christmas
---
By Mary E. Wilkins Freeman
Jimmy Scarecrow led a sad life in the winter. Jimmy's greatest grief was his lack of occupation. He liked to be useful, and in winter he was absolutely of no use at all.
He wondered how many such miserable winters he would have to endure. He was a young Scarecrow, and this was his first one. He was strongly made, and although his wooden joints creaked a little when the wind blew he did not grow in the least rickety. Every morning, when the wintry sun pe...
[Read More]
06-09-2002 08:18 PM
If Only She Hadn't Winked
---
By Arlene Stadd
He is all I ever longed for in a man-she's my forever friend. He and I on the same wavelength from the first, agreeing on everything but her. He loves my cooking, I love his wrists. He makes me laugh. So does she. Just being around him keeps me breathless. When he's anywhere near her, so is he. He truly can't breathe. The inside of his nose swells, cutting off his air. His eyes tear. He sneezes chronically and relentlessly.
She is my own dear powderpuff of love, my L...
[Read More]
06-09-2002 08:22 PM
Grandpa Got Run Over By A Reindeer
---
As the sun set over the snow-capped peaks of the Sangre DeCristo mountains, its fading light gave the panorama of plains and mesas to the east an eerie, supernatural glow. Even after being born and raised near here, 30 miles north in Raton, New Mexico and having traveled this stretch of I-25 countless times since moving to Denver, Jed Cooper was still awestruck by the powerful raw beauty of this country.
As a nationally respected independent security consultant, Jed spent more time on the roa...
[Read More]
Display Options
Showing Articles 11 to 20 of 38
New Article
New Hot Article
Old Article
Old Hot Article
Closed Article
internet radio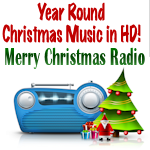 -- Windows Media
-- Winamp
-- Real Media
-- Quick Time
Website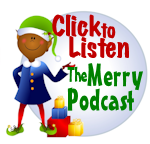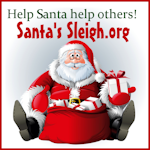 <