The Bog Ruby (Cranberries)
---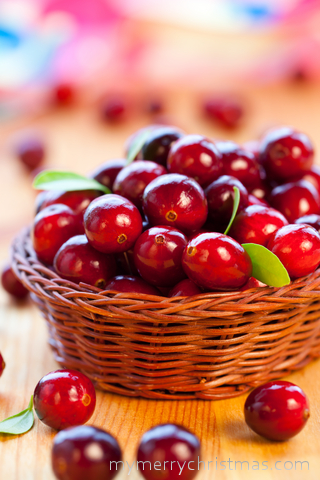 By Mary Hansel
MMC Associate Editor,
Christmas Foods
My Thanksgiving and Christmas meals are not complete without a dish featuring the bog ruby, a berry that is native to North America. Over the years this berry has gone by many names including sassamanesh and cow cherry, because it was something cows were fond of eating. Early settlers called the berry a crane berry because the flowers of the bush the berry grew on resembled the head and bill of a crane. That name led to what we c...
[Read More]
The Art of Wassail
---
By Jeff Westover
Few holiday traditions have endured as long or seen so many variations as that of wassailing. Its origins are unknown but it is mentioned in texts dating as far back as the 14th century. In one such text, the leader of a group took a bowl and, raising it to the crowd, shouted "Wassail!" an Old English term meaning "to your health".
There are three variations of the wassailing. One is the filling of a common bowl or cup often referred to by ancient clergy as the Lovin...
[Read More]