Articles in Category:

Christmas Traditions
06-08-2002 05:47 PM
The Tradition of Gingerbread
---
By Mac Carey
Gingerbread is a popular Christmas treat all over the world, in many different forms. Gingerbread first appeared in central Europe in the Middle Ages, made from sugars and spices that had been brought back from the Middle East by soldiers returning from the Crusades. In England, gingerbread only meant "preserved ginger," referring to the preservative effect of ginger on breads, cakes, and other pastries. It wasn't until the 15th century that gingerbread referred specifica...
[Read More]
06-08-2002 09:34 PM
The Nutcracker
---
By Brenna Hall
First performed in 1892, the Nutcracker began as a story that was written by a man named E.T.A Hoffman. But his story was never meant for kids. It was a very morbid story. Hoffman meant to show the degenerate and desperate side of mankind.
Another man named Alexander Dumas Pere rewrote the story into one that was a little more optimistic and it is from this version that the Nutcracker ballet evolved. Here is the story of the Nutcracker, in a nutshell:
Clara, a yo...
[Read More]
06-08-2002 09:17 PM
The Legendary Role of Reindeer in the History of Christmas
---
By Jeff Westover
Robert L. May was a typical department store employee in 1939. He worked hard to see his employer, Montgomery Ward, succeed. Though he was but a clerk, he utilized his creative talents to provide the marketing department with a little something for the kids: a poem he entitled "Rudolph the Red-Nosed Reindeer".
The kids ate the Christmas freebie up that holiday shopping season. More than two and a half million copies of the poem went home with Wards shoppers that Chri...
[Read More]
06-08-2008 09:25 PM
The Holly and the Ivy
---
By Cheryl Mayoss
Caroling or rejoicing loudly in song during Christmas is a tradition borne many years ago. The word 'carol' means a dance of celebration.
It is said that the first carol was sung by the angels announcing Christ's birth to the shepherds. Others claim that in the Middle ages poor, nomadic minstrels sang in public in exchange for donations.
But no matter how it came to be, Christmas carols are a firm tradition still celebrated today. What is intriguing is that alt...
[Read More]
06-08-2002 05:46 PM
Last Reply: nightfall
01-26-2012

08:12 AM

Views: 57,677

Replies: 1
The History of Gift Wrap
---
By Mac Carey
Though the practice of gift giving has a long Christmas history, those gifts being presented in colorful paper and tied up in curls of ribbon is a relatively new practice. While Christmas cards began to be sent in the mid-nineteenth century it wasn't until many years later that dressing up presents in Christmas finery caught on.
Holiday gift giving began long before Christmas. The Romans would give gifts to one another on pagan festivals like Saturnalia, the winter s...
[Read More]
10-21-2011 09:32 AM
The Connection Between Halloween and Christmas
---
By B. Francis Morlan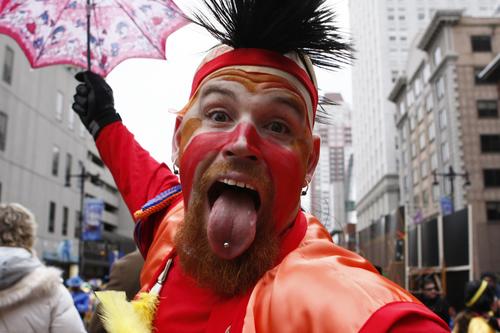 Imagine this: holiday celebrants by the hundreds take to the streets wearing all manner of costumes and masks, going door to door seeking treats in a yearly ritual of fun and frivolity.
Halloween, right? Nope -- it's Christmas.
The ancient art of "mumming" dates back to before Christ and is eerily described these days in the fashion of Halloween: bands of neighbors and friends going door to door in disguise seeking treats or money in exchange for casting out d...
[Read More]
06-08-2002 09:30 PM
The Christmas Tree
---
By Julie Dacus
Every year at Thanksgiving my mother goes through her annual fret over her Christmas tree. She wonders whether she should keep her big tree, or get a small table top tree, which would be easier to put up and take down.
Easier for whom? You must understand that my sister Amy and I, along with our husbands, put Mom's tree up, string the lights, hang most of the ornaments, then take the whole thing down in January. Mom watches from the back of the room, her head tilted t...
[Read More]
06-08-2002 09:10 PM
The Christmas Pickle
---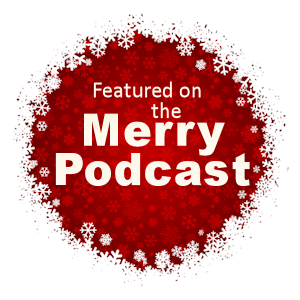 By B. Francis Morlan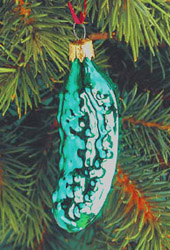 It is a quaint tradition that nobody wants to claim. And its story would not be the first tradition of Christmas born of a total fabrication. It is the little-known tradition of the Christmas pickle.
The Christmas pickle is not really a pickle at all. It is a pickle-shaped ornament that is the last one hung on the tree on Christmas Eve. The first child to find the Christmas pickle gets an extra gift from Saint Nicholas. Or so the so-called legend goes....
[Read More]
06-08-2002 09:24 PM
The Christmas Feast
---
By Hollee Chadwick
Christmas, more than any other holiday, is when we endeavor to recreate the feasts of our childhood. For some this means a rich Victorian feast, for others, the incomparable flavor of Grandma's apple pie or Uncle Joe's sweet potato casserole generously sprinkled with marshmallows and walnuts.
There are some foods that we only serve during the holidays. I ask you, who eats plum pudding on their regular midweek meatloaf and mashed potatoes night?
So where did it...
[Read More]
08-20-2011 10:33 AM
The Bog Ruby (Cranberries)
---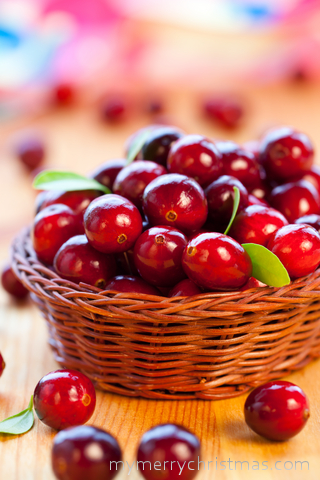 By Mary Hansel
MMC Associate Editor,
Christmas Foods
My Thanksgiving and Christmas meals are not complete without a dish featuring the bog ruby, a berry that is native to North America. Over the years this berry has gone by many names including sassamanesh and cow cherry, because it was something cows were fond of eating. Early settlers called the berry a crane berry because the flowers of the bush the berry grew on resembled the head and bill of a crane. That name led to what we c...
[Read More]
Display Options
Showing Articles 2 to 12 of 12
New Article
New Hot Article
Old Article
Old Hot Article
Closed Article
internet radio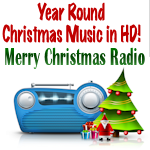 -- Windows Media
-- Winamp
-- Real Media
-- Quick Time
Website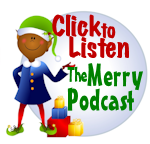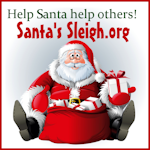 <