By Cris Mangum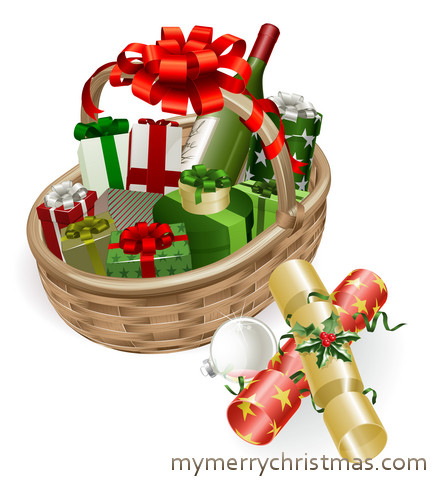 Christmas brings the world together like no other celebration. 2000 years of societal evolution have brought us to several universal elements of Christmas celebration.
The Christmas tree, for example, is festively decorated around the world. Stockings are "hung with care" around the world. And Christmas cards zip through the mail from country to country.
We can thank this reality to almost 200 years of constant churn brought on by immigration. People coming from the Old World of Europe brought along Christmas trees, stockings and Christmas cards as they sought to build the New World.
In fact, much of what became fashionable in modern Christmas celebrations started in the U.K. before exploding in America. Much of the credit for that goes to the Queen.
Take, for example, the simple tradition of Christmas cards.
Published first in London in the 1840s they didn't catch fire until the Queen started to send them out some 20 years later. Once she did it cards became the rage. The same thing happened with putting electric lights on Christmas trees (though the Queen was likely one of the first to even have electricity). The same was true of wrapping gifts in festive, holiday-themed paper.
They don't call it the Victorian era for nothing.
The modern American Christmas would be nothing without the British influences that shape it. Dickens, for example, is as American as apple pie -- and a British citizen.
Christmas caroling, eggnog, and short bread -- cherished American Christmas elements -- are all actually British.
But for all that is shared in Christmas there remains a few uniquely British terms and traditions that are completely mysterious to Americans and Christmas in modern American life. And for whatever reason they have remained traditions in the UK but have failed to find broad acceptance in the U.S.
Those traditions are Christmas hampers and Christmas crackers.
A "hamper" is merely a wicker basket -- and a Christmas hamper is a basket or bundle of Christmas themed items. This idea isn't lost on Americans. Google "Christmas basket" and you'll find all types of baskets designed gift giving -- from chocolate to wines and beyond.
But a Christmas hamper in the UK can have a charitable theme as well. While American are generous in Christmas charities on a broad basis with red kettle campaigns, Toys for Tots and other collective efforts the UK efforts in charity are on a more personal, one-on-one basis. Christmas hampers are a uniquely British charitable vehicle.
A "Christmas cracker" should be all rights appeal to American Christmas party goers. A cracker is a tube filled with candies, chocolate and small unique Christmas gifts that explode forth as the ends of the cracker are pulled.
While these two elements of the UK Christmas have stubbornly been resisted in the US the walls are starting to crumble -- thanks to the Internet.
Christmas hampers and Christmas crackers are more easily made available to Americans seeking "new" traditions in their Christmas celebration and plenty of Brits share online in explaining them.