Articles in Category:

Christmas Traditions
06-08-2002 09:10 PM
The Christmas Pickle
---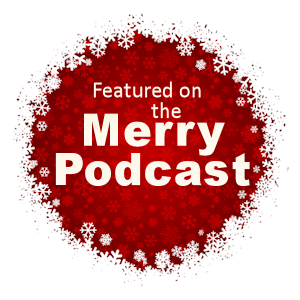 By B. Francis Morlan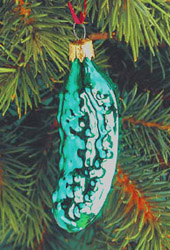 It is a quaint tradition that nobody wants to claim. And its story would not be the first tradition of Christmas born of a total fabrication. It is the little-known tradition of the Christmas pickle.
The Christmas pickle is not really a pickle at all. It is a pickle-shaped ornament that is the last one hung on the tree on Christmas Eve. The first child to find the Christmas pickle gets an extra gift from Saint Nicholas. Or so the so-called legend goes....
[Read More]
06-08-2002 09:24 PM
The Christmas Feast
---
By Hollee Chadwick
Christmas, more than any other holiday, is when we endeavor to recreate the feasts of our childhood. For some this means a rich Victorian feast, for others, the incomparable flavor of Grandma's apple pie or Uncle Joe's sweet potato casserole generously sprinkled with marshmallows and walnuts.
There are some foods that we only serve during the holidays. I ask you, who eats plum pudding on their regular midweek meatloaf and mashed potatoes night?
So where did it...
[Read More]
08-20-2011 10:33 AM
The Bog Ruby (Cranberries)
---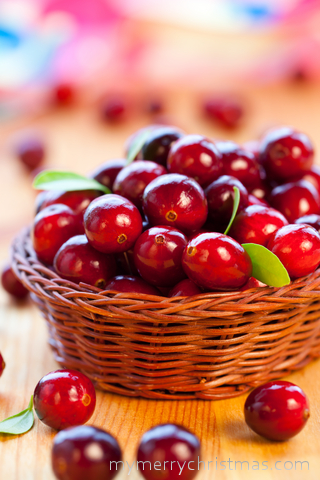 By Mary Hansel
MMC Associate Editor,
Christmas Foods
My Thanksgiving and Christmas meals are not complete without a dish featuring the bog ruby, a berry that is native to North America. Over the years this berry has gone by many names including sassamanesh and cow cherry, because it was something cows were fond of eating. Early settlers called the berry a crane berry because the flowers of the bush the berry grew on resembled the head and bill of a crane. That name led to what we c...
[Read More]
06-08-2002 09:19 PM
The Art of Wassail
---
By Jeff Westover
Few holiday traditions have endured as long or seen so many variations as that of wassailing. Its origins are unknown but it is mentioned in texts dating as far back as the 14th century. In one such text, the leader of a group took a bowl and, raising it to the crowd, shouted "Wassail!" an Old English term meaning "to your health".
There are three variations of the wassailing. One is the filling of a common bowl or cup often referred to by ancient clergy as the Lovin...
[Read More]
06-08-2002 09:16 PM
Mistletoe
---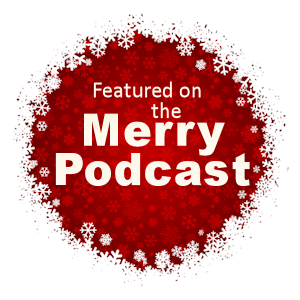 By Jeff Westover
Two words: parasite and dung.
One today can hardly believe the association of these two words with something so romantically quaint as mistletoe is now in our Christmas traditions. So let the reader beware. What follows may cause you to reconsider a symbol of the season so lovingly cherished by many.
Mistletoe, in a clinical definition, is a parasitic plant. It grows in the tops of oak trees and has roots that dig under the bark of its host, slowly sapping...
[Read More]
10-09-2011 10:58 PM
Hot Cocoa or Hot Chocolate: A Matter of Taste
---
By Mary Hansel
MMC Associate Editor,
Christmas Foods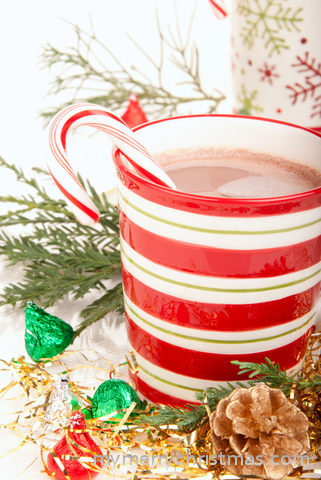 The nights are getting cooler here in Mid-Michigan and the 'bers, as the final four months of the year are affectionately called, are here. Yesterday was a home varsity football game for my hometown. Although we won the game, it was a chilly night out and a trip to the concession stand for something hot to drink was in order. One of the drinks offered at the concession stand was hot chocolate, which many people consider...
[Read More]
06-08-2002 09:13 PM
History of the Candy Cane
---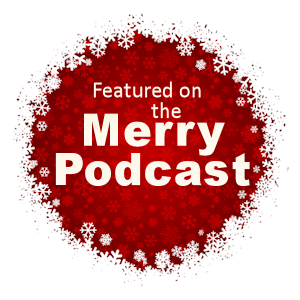 By Brenna Hall
So, you buy candy canes for the kids or for the decorations every year but do you really know where they come from? The candy cane is a Christmas tradition that many hold dear but nobody really knows why. Let's face it -- the only things we really know about candy canes is that they taste good and that they are red and white.
Whether the story of the candy cane is a legend or if it is true is not certain, but this is how the story goes: About two hundred-thirty y...
[Read More]
06-08-2011 05:45 PM
Frankincense
---
By Jeff Westover
They came from distant lands, these kings and wanderers following a star -- also known as the Magi or Wisemen. With them they packed precious gifts fit for a King: gold, myrrh and frankincense. We know what gold is and we know that myrrh was considered then to be an ointment of great value in the lands of the desert. But what is frankincense?
Frankincense is the sap of the Frankincense tree, found these days in the lands of Arabia, Ethiopia, Somalia and India. It is...
[Read More]
06-08-2002 09:33 PM
Feast of Fools
---
By Brenna Hall
The Feast of Fools was a big celebration that started in the middle ages.
It was a day when the classes switched places, put aside all of their Christian values and played tricks. Some of the behavior people participated in was cross-dressing, gambling on the church altars, singing rude songs and drunkenness. Higher up classes such as knights, lords, ladies, etc. did the tasks of villagers and the villagers were able to order them around.
They would also cho...
[Read More]
06-08-2002 05:49 PM
Eggnog: A Colonial Christmas Tradition
---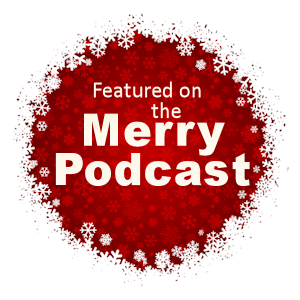 By Jeff Westover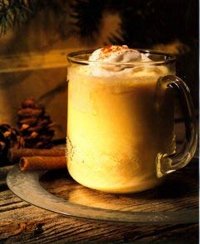 Christmas of 1826 was snowy, cold and lonely for the cadets of West Point. Though called "men" they were really teenage boys -- some as young as 17 -- and they wanted to celebrate Christmas. Young Jefferson Davis, future president of the Confederate States of America, was amongst them.
But West Point then, as it is now, was a house of order and discipline. The military academy was under the strictest orders of sobriety that Christmas season. And being young...
[Read More]
Display Options
Showing Articles 11 to 20 of 30
New Article
New Hot Article
Old Article
Old Hot Article
Closed Article
internet radio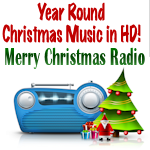 -- Windows Media
-- Winamp
-- Real Media
-- Quick Time
Website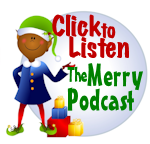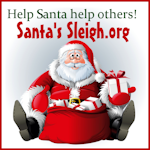 <