Santa Everywhere
---
By Elf Ed Zachary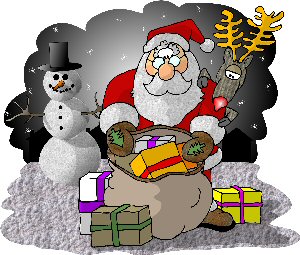 It is the question that just won't go away:
How does Santa get around the world in one night?
I've never been one to understand how kids can ask this question. After all, Santa never fails to appear. I've lived through more Christmases than almost anyone and Santa has been there for every one of them. Every time. Without fail. He has never called in sick. He has never had anything else to do (and who else can say this during the holidays?). The man is the En...
[Read More]