Articles in Category:

Holiday How-to
06-02-2002 08:57 PM
Last Reply: trackrebel
03-24-2014

09:13 AM

Views: 47,384

Replies: 1
Tips for Buying a Fresh Tree
---
By James Pearce
Thanksgiving is now the traditional time for retailers to begin to sell Christmas trees.
The national trend is that one in three families buy a live tree. A third will use an artificial tree, and the rest will have no tree at all. If you are one of the live tree fanciers, here is how to choose and care for your large, live centerpiece.
The basic rule of thumb when purchasing a Christmas tree is to buy a fresh tree and keep it fresh. There are two simple tests for...
[Read More]
06-02-2002 08:52 PM
The 12 (Easy) Ways of Christmas
---
By Judy Stark
This Saturday after Thanksgiving, we're on the cusp of the holidays. This is your chance to get ahead of the game, cross some major items off your to-do list, and save yourself untold headaches, money and time. Ladies and gentlemen, start your engines. The holiday finish line is closer than you think. Four weeks from today is Christmas Eve.
(1) ORDER ONLINE, NOW: Avoid the heavy last-minute delivery charges by placing your orders this weekend. Have gifts shipped directl...
[Read More]
06-02-2002 09:01 PM
Making Christmas Gift Wrap
---
By Abigail A. Beal
Christmas is coming! We all know what that means....a busy time for families & lots of presents to wrap. If you are looking for a fun craft idea for your children - why not make Christmas gift wrap with them? They will have fun making it, and then can wrap their gifts for friends and family in it! Some of these craft ideas are suited for younger children, and others will appeal to older children.
It is best to use either white or brown craft paper, this can be...
[Read More]
06-02-2002 08:53 PM
How to Organize Your Seasonal Home Decorating
---
By Rachel Paxton
I don't spend a lot of money decorating my home. Many people don't want to spend the time or money to decorate with the seasons, but over the years I have learned some ways to creatively seasonally decorate that have cost little or next to nothing.
Because I work a lot, I don't spend very much time decorating my home. When I'm updating my home to a new seasonal theme, I don't spend more than a couple of hours arranging and rearranging to get a nice seasonal effect. H...
[Read More]
06-02-2002 08:55 PM
How to Make the Most of Black Friday
---
By Susan Beane
I love Black Friday. The rush, the excitement, the prices! It is the one shopping day of the year where the only news is shopping. For shopaholics like me, Black Friday is better than Christmas. (Unless, of course, you get diamonds in your stocking, but that's another article).
Of course, my husband hates it. He makes sure his head is buried beneath his pillow when I head out the door every day-after-Thanksgiving. My ears will ring with his warnings about not spending...
[Read More]
06-02-2002 09:04 PM
How to Make Craft Projects Out of Your Old Christmas Cards
---
By Abigail A. Beal
It is always a fun part of the holiday season giving and receiving Christmas cards. But what can you do with them after the holidays? It is often a shame simply to throw them out - they have beautiful holiday scenes and many of them now have sentimental value. Here are some craft projects to give a new life to your Christmas cards.
Make a Christmas Card Wreath - for this project you will need an embroidery hoop, a glue gun with glue sticks and at least a dozen Chri...
[Read More]
06-02-2002 09:00 PM
How To Get Great Holiday Pictures of the Kids
---
By Jeff Westover
There she was in all her glory. Long white lab coat, frizzy hair, safety goggles -- and a face smeared with the black ash of an experiment gone terrifically wrong. She was, at least on this Halloween night, Dr. Abby Normal. But for most of her life I had known her as Abigail, my daughter, and I had just taken some of the most legendary photos of her life.
These weren't your garden-variety portraits. Not exactly Wal Mart studio stuff either. They were pictures taken o...
[Read More]
06-02-2002 08:58 PM
How to Create Your Own Personal Christmas Traditions
---
By Donna D. Fontenot
The Christmas holidays are steeped in familiar, old traditions. Decorating our homes, trimming the tree, exchanging gifts, hanging mistletoe and many other traditions are staples of the season. And while these old traditions can create warm memories, you may be missing out on something special. This Christmas season, take some time to consider creating your own special family tradition. Perhaps a glimpse into my own family's unique tradition will inspire you to discov...
[Read More]
06-02-2002 09:03 PM
Gifting Without Charging
---
By Darlene Arechederra
Before we know it, the shopping season will be upon us. And, just like Santa's little elves will be working feverishly, we've got to get busy saving up our cash for Christmas. The alternative could be to watch helplessly as our credit card balances increase.
But is it really possible to have a Christmas without using our credit card? Absolutely! It isn't hard -- it's just a matter of getting started now! Here are these 3 simple steps to begin ...
Step 1:...
[Read More]
06-02-2002 08:51 PM
Christmas Tree Safety
---
By Paul Peterson
More than 400 fires occur each Christmas season due to Christmas trees that have become dangerous. Therefore, it is imperative to practice safety measures to ensure that your holiday season will be one filled with joy and laughter, and not one marked by tragedy. Here are some tips that will help you make the best decisions, when purchasing and decorating Christmas trees, and that will help ensure your safety.
When choosing a fresh Christmas tree it is important to ma...
[Read More]
Display Options
Showing Articles 1 to 10 of 10
New Article
New Hot Article
Old Article
Old Hot Article
Closed Article
internet radio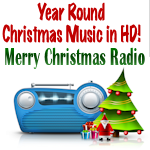 -- Windows Media
-- Winamp
-- Real Media
-- Quick Time
Website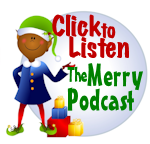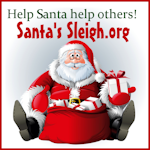 <