Articles in Category:

Santa Sightings
06-13-2002 04:33 PM
Tracks of Santa
---
By Anonymous
I saw Santa just last year. At my house. And I had not even gone to bed yet, so I know I wasn't sleepy and dreaming.
I know I'm not crazy either. I am 37 years old and have been around long enough to know better. I was up late after getting my kids to bed. I had one last present a little something I got for my wife -- yet to wrap and put under our Christmas tree. After I made sure she wasn't around and could slip it under the tree without her seeing me.
The room was...
[Read More]
06-13-2002 04:32 PM
Santa in My Backyard
---
By Paul Hatch
Yesterday, Friday the 22nd of November, I was preparing to smoke a turkey in my backyard. I was practicing for our first smoked Thanksgiving turkey. (I was practicing because I didn't want to fail under the pressure of 17 visiting relatives next week).
Anyway, I had been at it for most of the day. I was tinkering with my snow blower in the garage for a while and I went to check on the bird. But when I got there I found Santa sitting on my bench and feeding greens to...
[Read More]
06-13-2002 04:30 PM
Last Reply: Joyfully yours
08-30-2013

05:10 AM

Views: 57,305

Replies: 4
Nobody Believes Me
---
By Zachary Hunt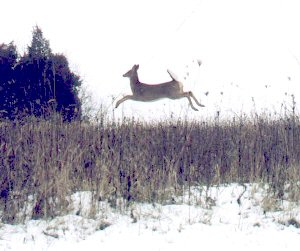 Nobody believes me.
My wife doesn't believe me. My son just shakes his head and laughs. Even the Sheriff's Department is giving me a hard time about this. But I swear to you -- I saw Santa Claus in my backyard. It was in broad daylight. And I have photographic proof that reindeer can fly.
It wasn't even Christmas yet. It was early November in 2004 and we had had our first significant snowfall of the season. I was just beginning to drag out my Christmas lights...
[Read More]
06-13-2002 04:35 PM
Never Swear in Front of Santa
---
By Robert McReynolds
I saw him.
I was only 17 years old at the time. And I haven't seen him since. But I know he's real and nobody could ever tell me different.
We had gone to bed about 5 hours before, after a long night of making merry. I slept in a room with two of my little brothers. And I was up thinking that it just might be my last Christmas at home.
I got up to answer the call of nature and, because I felt a draft, I went downstairs to check things out. The kitchen w...
[Read More]
06-13-2002 04:34 PM
He was there!
---
By Lynda Finn
Sooner or later your child will ask you, 'Is Santa Claus really true?'
Your answer will depend on whether you believe in truth or dreams. When this happened to me I looked my son square in the eye and said, 'Sure, I've seen him'.
I wasn't referring to the jolly citizens dressed in hired red suits who seem to appear on every street corner from November onwards. I mean the real, honest-to-goodness Santa Claus.
It was Christmas 1959 and I was six years old. I had...
[Read More]
Display Options
Showing Articles 1 to 5 of 5
New Article
New Hot Article
Old Article
Old Hot Article
Closed Article
internet radio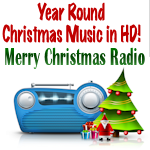 -- Windows Media
-- Winamp
-- Real Media
-- Quick Time
Website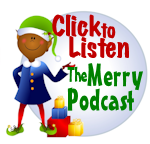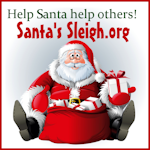 <