Articles in Category:

The North Pole
06-13-2002 04:23 PM
Why There Really Is a Santa Claus
---
By Elf Ed Zachary
Someone famous, when asked a particular question, answered by saying: "It depends what the definition of 'is' is."
The world mocks him still for the ignorance of his statement. But I tell you they are words of wisdom even if they came from the lips of a man who, under the circumstance, had no idea how profound he was speaking. For indeed, the definition of "is" defines us all.
The ageless question that gets asked around the world -- the Chri...
[Read More]
06-13-2002 04:10 PM
Why the Big Guy is a Big Guy
---
By Elf Ed Zachary
We live in a politically correct world these days. That means we're careful in how we say things. For whatever reason, Christmas is a target in the battles of political correctness. In some place, folks won't say "Merry Christmas" -- they'll say "Happy Holidays" instead because they don't want to be "offensive".
That's silliness, of course. You know it, I know it and all the world knows it. But in the spirit of the season we allow i...
[Read More]
06-13-2002 04:22 PM
Why Santa Doesn't Use Eight Tiny Penguins
---
By Elf Ed Zachary
Fact: Santa uses reindeer to deliver the goods.
When we grow up the first reference any of us hear to reindeer is in association with Santa (except for a few kids in Lapland) and so we simply think of them as Santa's kind of animal. Everyone knows about it, and most people accept it without question. Most people.
There is however a contingent of discontented people out there who must know why. Unbelievable as it seems, some people want to know why their particu...
[Read More]
06-11-2002 04:51 PM
When should presents be opened?
---
Dear Ernest,

I have a real problem. All of my life, my family opens presents on Christmas Eve. A friend of mine says that's against the rules of Christmas. I follow the updates from the North Pole every year but I usually have my presents opened BEFORE Santa is suppose to arrive. What's going on here?
Roger D. Hagerstown, USA.
Hi Roger,
The most important thing at Christmas is being together. Santa recognizes this and he works very hard to meet the needs and expectations of...
[Read More]
06-13-2002 04:26 PM
When It is Not Christmas at the North Pole
---
By Elf Ed Zachary
It nearly hit 70 degrees here the other day. Almost had to take my sweater off. That's sweltering for the North Pole.
Such is summer here. Oh, I know what you're saying. Some of you think it is Christmas here all the time. Many have visions of endless pails of eggnog, of trees lit up 24 hours a day and of stockings perpetually hung by the chimney with care.
Yeah, we read the letters you send.
You think we all run around in little short overalls that are al...
[Read More]
06-13-2002 04:24 PM
When Bad Things Happen to Good People
---
By Elf Ed Zachary
It began like any letter we receive here at the North Pole. The writer an 8 year old boy from New York City named Brandon started his letter by telling Santa how important Christmas is in his house and that, he thought -- for the most part -- he has been a good kid.
Santa knows these things but kids always have to state their side of things anyway. We call that the proactive defense. And smart kids (especially the guilty ones), use this tactic every time. These lett...
[Read More]
06-11-2002 04:55 PM
What will I get for Christmas?
---
Dear Ernest,

What will I get for Christmas?

Thanks,

Maria
I haven't a clue. And if I did, I wouldn't tell you.
It would be really easy to find out. All I have to do is to enter your name into my computer here and up would pop a screen with everything about you, Maria. Not only could I see what you're getting for Christmas but I can see what you are doing at home and how your school work is coming. I can even access a report from the Tooth Fairy with your dental history....
[Read More]
06-11-2002 04:48 PM
What makes reindeer fly?
---
Dear Ernest, What makes a reindeer fly?

Missy J. Barcelona, Spain
Hi Missy-
The flight of reindeer has been attributed to everything from magic corn to fairy dust. Since most of the stories are ancient fables, there is no way to account for what actually started it all.
But it might not be as unusual to science as you would imagine. After all, they have found birds with gills, dinosaurs with wings and fish with lips. Heck, in Southern California I hear they found a mouse...
[Read More]
06-11-2002 04:50 PM
What is Santa's favorite holiday?
---
Dear Ernest,
I know that Santa's favorite holiday is Christmas. What other holidays does he celebrate?

Jose M. Lima, Peru
Actually, Jose, Santa's favorite holiday is Thanksgiving.
But Santa is a lover of all holidays. And he celebrates holidays that most people don't even keep on their calendars.
Remember, Santa "works" only one day a year. That leaves him a lot of time to celebrate.
Santa is also a traveler, a student of history and an explorer of cultures...
[Read More]
06-11-2002 04:53 PM
What is Mrs. Claus' first name?
---
Dear Ernest,

What is Mrs. Claus' first name?

Thanks, Bill

Hi Bill,
I'll tell you, Bill I haven't the foggiest idea.
You see, Mr. and Mrs. Claus are very private people, despite their very public roles. I am in the delicate position of knowing many things and I have been charged with being a spokesperson for the North Pole. It's a great responsibility. And some things, being private, I just won't share.
But on this particular question I have to be honest and say...
[Read More]
Display Options
Showing Articles 1 to 10 of 59
| | |
| --- | --- |
| Category Tools | Search This Category |
| | |
New Article
New Hot Article
Old Article
Old Hot Article
Closed Article
internet radio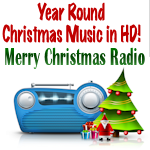 -- Windows Media
-- Winamp
-- Real Media
-- Quick Time
Website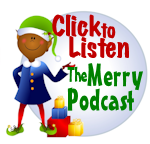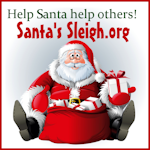 <