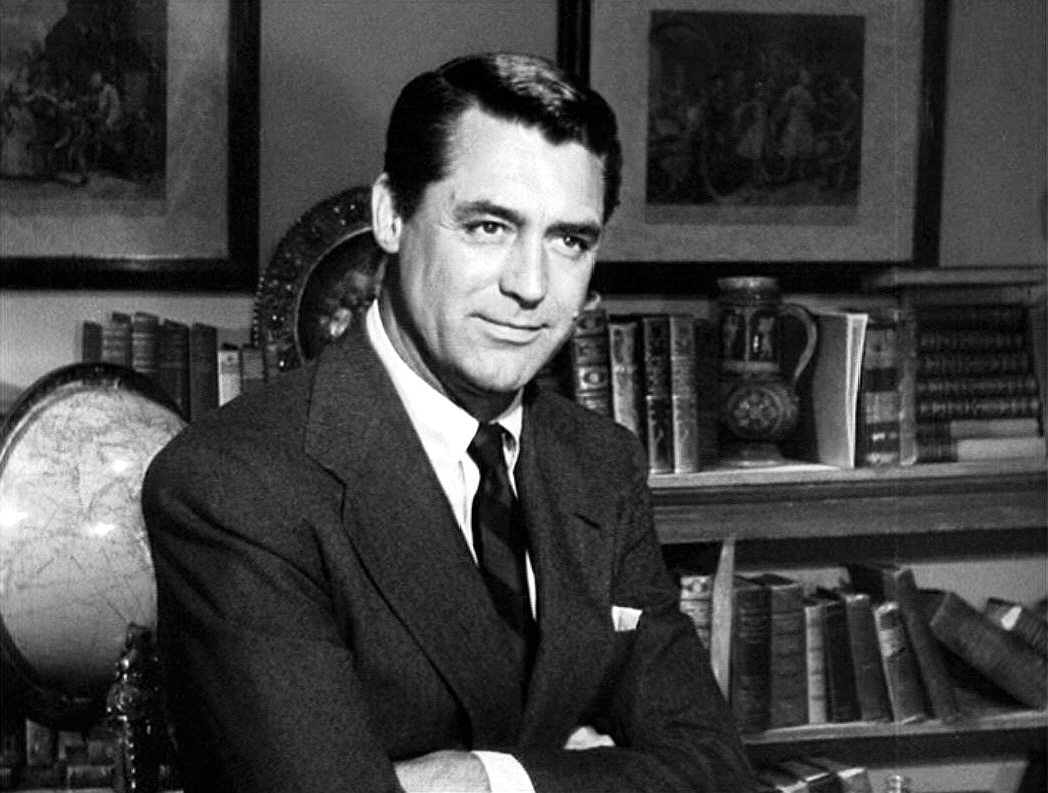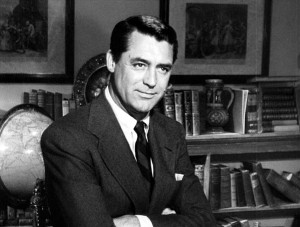 There are 342 days remaining in our countdown to Christmas and today we celebrate the birthday of Cary Grant. On this day in 1904 Archibald Alexander Leach was born in Horfield, Bristol, England. His life travels and work would take him to America and world fame as the debonair leading man, Cary Grant.
Grant's story is interesting. He had a tough childhood at the hands of an alcoholic father and a terribly cruel mother who was mentally ill. She had lost Grant's older brother to sickness and some believe it spurred her emotional problems. When young Grant was 10 his mother disappeared and he was told by his father that she had gone on a long holiday. Later, he told him that she had died. It was not until he was 31 years old that Grant learned from his dying father that his mother was still alive in a mental institution.
Young Archie had some issue socially and emotionally due to his home life but at the age of six he fell in with a troupe of acrobatic dancers at a local theater and began to perform with them. Befriended by one of the dancers he more or less was adopted by him and began a life of touring and performing. The troupe took him to America first in 1911, where they performed for notable audiences but soon quickly fell out of favor. The experience over, Grant returned to England with the love of theater forever in his heart.
His school years featured a history of performance and mischief — a combination that made both popular and scorned, despite his good looks. In 1920 at the age 16 he rejoined the troupe of his childhood and toured this time for two years in America, deciding to stay permanently when it was over.
For more than a decade he toured the country in various vaudeville acts — he was a stilt walker, a juggler, a dancer, a mime and an acrobat — all skills that would be credited later for making him move with such grace. In 1932, through connections he had made, he landed in Los Angeles to screen test with Paramount Pictures. For more than five years he was showcased in several movies with notable actresses but his breakthrough role didn't come until 1937. In 1942 he became a naturalized citizen and changed his name legally from Archie Leach to Cary Grant, the name he was known by in Hollywood.
Christmas fans celebrate Cary Grant for his role as an angel in 1947's The Bishop's Wife. Grant made the film at the height of his Hollywood popularity. Originally cast in the role of the Bishop, Grant read the script and immediately identified the role of the angel as the better part for him. He insisted that the roles reverse between him and co-star David Niven. The move proved wise for both actors and some said this saved the film as a classic of Christmas.
https://mymerrychristmas.com/x/wp-content/uploads/2016/01/tbw.jpg
793
1048
B. Francis Morlan
https://mymerrychristmas.com/x/wp-content/uploads/2020/05/logo2-300x88.png
B. Francis Morlan
2016-01-18 08:39:52
2016-09-14 17:10:03
Cary Grant Day