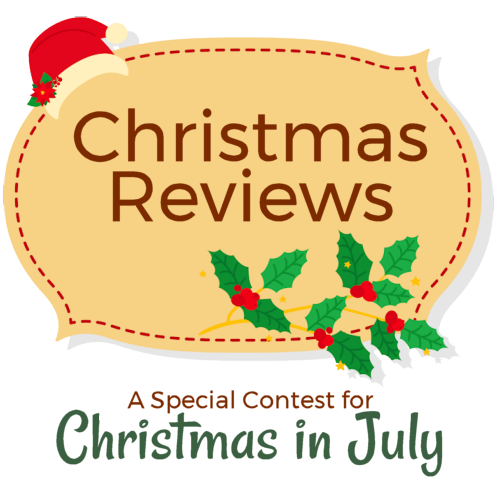 We are pleased to announce the launch of a new contest for Christmas in July: Christmas Reviews.
Our goal behind Christmas in July this year is to introduce and connect as many Christmas resources as possible. We think that Christmas Reviews from the community will be one way to do that.
This is a new feature to the Merry Forums. Click here for a tutorial on how to do a Christmas Review.
It is intended for you to provide your public feedback of any Christmas product, production, or creation in a quick and efficient way.
Placing it within the structure of our forums gives others the opportunity to respond and add their voices to yours.
In order to spur your participation in providing Christmas we reviews we announce the following:
Reviews can be of anything Christmas related: a movie, a song, an album, a website, a product, a service, etc. – ANYTHING Christmas.


Any review posted during the month of July will gain the poster 20,000 points per review. (This is double to usual credit for a review).


Review criteria must be fully met: each review should be complete, include an image and be linked to its home URL online. Your review must be unique and not a review of anything Christmas related that someone else has already posted. If you have an opinion to share of something already posted as a Christmas Review, kindly respond in the thread dedicated to that review.


This is not a means of advertisement or promotion. Please do not post a review of your own Christmas resource, product, service or creation. You could get banned for that.


Post 5 reviews that meet the criteria and you will be given a 1-year Premiere membership (or extension) plus 200,000 points (that's another point bonus).


Post 10 reviews that meet the above criteria and you will be given 500,000 points and a LIFETIME premiere membership to MyMerryChristmas.
This contest is not exactly a competition. There is no winner but the community.
We do want quality reviews, however. We believe if approached appropriately this will be a very valuable addition to the community.