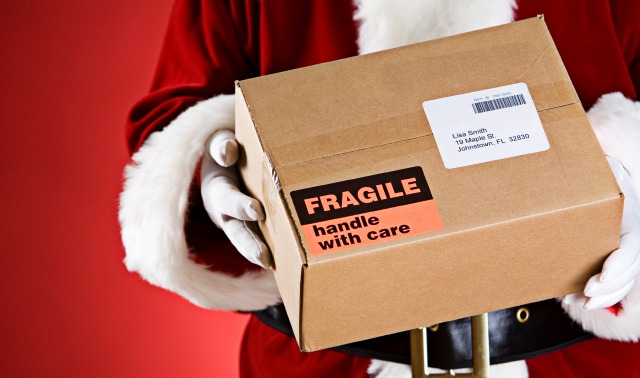 Attention Christmas shoppers – your Black Friday and December shipping expenses are going up.
UPS has declared that a peak-season surcharge will be added to all shipped items during traditional Christmas shopping events such as Black Friday, Cyber Monday and last minute week-of-Christmas rush orders.
The company's official release said, ""At various times throughout the year UPS must flex its delivery network to meet increased demand, including nearly doubling its normal volume during the November and December holiday season. To help enable UPS to continue to provide best-in-class value to customers while offsetting some of the additional expenses incurred during significant volume surges, UPS will begin implementing Peak Surcharges in 2017″.
FedEx, United States Postal Service and other major shippers are expected to quickly follow suit.
There are broad implications for both retailers and shoppers with this change.
Struggling retailers – which would have to include Walmart at this point – may be hard pressed to offer free shipping promotions or to absorb the cost of added business expense brought on by the decision.
Amazon may especially be impacted due to the sheer volume of the business it experiences.
For shoppers this adds a new level of strategic thinking when it comes to Christmas buying.
Savvy shoppers have long known that buying before Black Friday has always been cheaper, if only for the availability of product they actually want to buy.
But now this makes everything more expensive during traditional shopping windows which should lead to earlier shopping during the months of September and October.
How much will these new surcharges be?
United Parcel Service Inc. said Monday it will add 27 cents for residential deliveries from Nov. 19 to Dec. 2 and Dec. 17-23. UPS will add a fee of between 81 cents and 97 cents to overnight, second- or third-day deliveries for residential deliveries Dec. 17-23.
It will also add new fees for oversized packages from Nov. 19 through Dec. 23 on top of regular surcharges and a peak surcharge on some international air-shipping routes.
Some will view the new surcharges as an insignificant cost-of-doing-business kind of thing. But shoppers tend to respond to almost any new price shift by changing buying habits.
Christmas shopping is traditionally led by Amazon and Walmart and their success is built on large networks of distribution centers strategically located to help meet the demands of peak seasons.
When a shopper places an order for five items, those items may not necessarily come from the same distribution hub or ship together to a destination. Retailers will now have to weigh the added costs of multiple shipping expenses-per-order.
That, in turn, could lead to broader delivery windows as retailers shift to improve shipping efficiency.
Regardless it means prices are going up for Christmas shoppers who decide to spend money when the crowds are expecting hot deals online.

Father of 7, Grandfather of 7, husband of 1. Freelance writer, Major League baseball geek, aspiring Family Historian.