A classic Christmas song is one that marks a generation, gets repeated endlessly for decades to come, and never grows out of favor. Jingle Bells, written in the 1850s, is such a song. So is White Christmas.
There will never be another classic Christmas song. Ever.
It has become a modern Christmas tradition to hear All I Want for Christmas Is You to be declared the most popular Christmas song of the year.
Mariah Carey's hit pop single has raked in millions for the record company, has spun off books, movies and Christmas TV specials, and it gives Carey a little jingle in her pocket every holiday season to the tune of $2.6 million dollars a year.
But it is not and never will be a Christmas classic.
It falls well short of the song of all Christmas songs – White Christmas, written by Irving Berlin. White Christmas is the best-selling song of all time and easily the most recognizable of all Christmas songs.
Granted, White Christmas has a 50-year head start over All I Want for Christmas is You. But you know and I know these two songs will never be on the same level.
All I Want for Christmas is You is, after all, just a pop song. It came long after the golden era of Christmas music of the 1940s and 1950s.
Here is why it will never achieve what the songs of old enjoy:
~ The Love/Hate of Christmas Music ~
Cancel culture is not just a 21st century thing.
When it comes to Christmas music folks have been canceling artists and their Christmas songs for a long time.
Elvis, for example, still holds the record for selling the most Christmas albums of all time. But his version of White Christmas, ironically, is his most hated.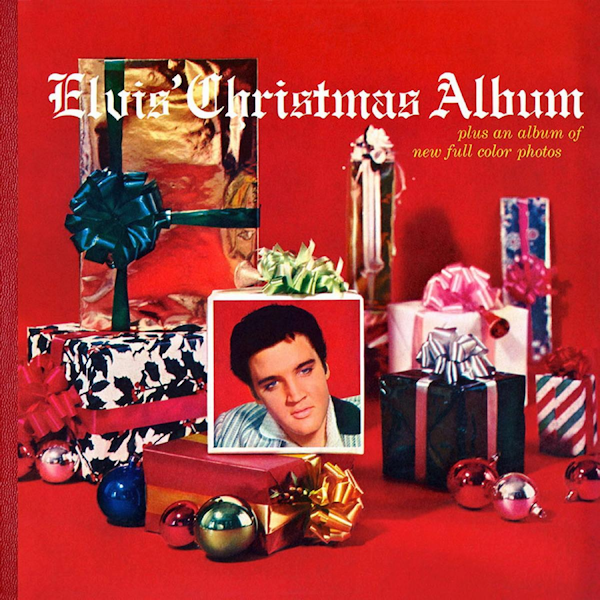 Trashing Christmas music is nearly as popular listening to it. Produce a Christmas hit and you're a legend for generations beyond your time (see Bing Crosby). Botch a classic and your name will be hissed in derision forever (see anything Christmas done by Christina Aguilera).
In fact, Google reports that it has become a holiday pastime to search for lists of the worst Christmas songs ever made.
Give that a try.
You will notice one startling fact: these lists, made by popular publications from Rolling Stone to Variety, rarely agree.
In fact, it seems the Christmas songbook just gets worse by the year thanks to the contributions of artists like Justin Bieber, Newsong, and, yes, even Mariah Carey.
That's right: All I Want for Christmas is You makes the least popular as well as the most popular list – every year.
That has never happened to White Christmas. Or Silver Bells. Or Let It Snow, Let It Snow, Let It Snow. Or even any Christmas song from the golden era of the 1940s and 1950s.
Why is this a fact?
I do not think it takes a brain surgeon to see the affect that multi-culturalism has had on the popularity of Christmas music.
And that is not a political statement.
It is just a fact that the music-loving population of Christmas celebrants is less religious, more diverse, and has far less in common when it comes to Christmas than previous generations.
We have simply changed as a people.
~ A Lack of Christmas Commonality ~
Some point out that White Christmas was a song made at just the right time for its message. Nearly everyone, no matter where they came from or what they believed about Christmas, could identify with the sentiment of the song. Christmas was just the backdrop.
Indeed, as a young generation from several pop-music loving countries marched off to war there was indeed a far-reaching message behind White Christmas for those who longed for "…the Christmas I used to know".
What some fail to recall is that White Christmas debuted in 1942, a solid year before the mass deployment of troops to the fields of battle.
It was not until that generation began to spend their Christmases far from home during the years of 1943, 1944 and 1945 that Bing's golden tones took the song far up the charts.
It was not only a song that resonated through all they were experiencing it was a song that took them back to what everyone used to celebrate at Christmas.
Several songs of those war years profited from the same phenomenon, not the least of which were the classics I'll Be Home for Christmas and Have Yourself a Merry Little Christmas.
War has a way of bringing people together. Just like Christmas.
~ Diversity in music sharing ~
The 1920s and the 1930s were years when radio dominated popular media. If music was to be shared radio was the way to share it and much of it happened during live radio broadcasts.
Music, of course, could be and was purchased via vinyl records. But for music everywhere it was most often discovered via radio.
The 1940s, with the world at war, radio was no less of an influence for the scattered millions listening to music.
In fact, it was the singular way most people got to hear any kind of music at all.
We still have wars but the ways we hear music and hear about new music is far more diverse than what was known in the days of White Christmas.
Back then it was only radio. Most people today get their music in so many diverse ways they may never even turn on a radio.
That may be part of the problem.
Our own efforts each year on MyMerryChristmas.com to share new Christmas music is limited by the fact that there just isn't time to share it all. We typically get to about 60 new release songs – and there are hundreds of others that come out we never find.
There are only 30 days on average between Thanksgiving and Christmas to showcase everything that comes out.
We know very well that we only scratch the surface of new music that comes out. The same can be said of every radio station online and offline.
Television variety shows, new movies and other traditional paths to song discovery has become more watered down over time with the advent of social media like YouTube and music streaming through services such as Spotify.
~ Irving Berlin is Dead ~
One of the miracles of some of the best Christmas music of all time is that it was written by Jewish songwriters.
Irving Berlin wrote White Christmas. Johnny Marks wrote Rudolph the Red-Nosed Reindeer, Mel Torme wrote The Christmas Song, and It's the Most Wonderful Time of the Year was written by George Wyle and Eddie Pola.
What do they have in common? They're all Jewish.
Again, this isn't political commentary in the least. It is just a fact and one we must consider.
Just as musicians have changed over time so have song writers.
Was there something behind the golden era of popular Christmas music that caused so many Jewish songwriters to produce Christmas music?
The answer is yes. Of course there was.
It's called money.
White Christmas unleashed not only a sentimental gush of Christmas nostalgia it unleashed a gold rush of sorts on all things Christmas.
It was not just music. Books, movies, art and merchandise of all kinds rode a return-to-Christmas fad of the post-war era.
Christmas sells. There was money to be made and they made it. Songwriters of the time merely took advantage of that.
The 1960s, with its counter-culture trends, killed the momentum found in selling Christmas. It was still a thing, of course. The late 60s, the 70s and the 80s all saw their hit Christmas albums and Christmas movies. But it was nothing like the decades before.
What changed or happened during this era that made Christmas produce so many classics?
It was all in the packaging. Artists such as songwriters and singers and crooners all packaged Christmas and served it up the way people wanted it.
That does not happen today.
Christmas is still universally celebrated but it is fragmented. There are those who want purely secular sentiment, while others like both sacred and secular in their Christmas entertainment.
Critics are quick to rise if something is too overly religious or they cry exploitation if secular themes are all they hear. Nobody, it seems, is satisfied.
In our day, Christmas music is produced as singles and albums like never before. But rarely do we see original Christmas work. Songwriters just are not writing something that resonates with nearly everyone.
What we see are modern versions of the great classics like White Christmas (the songs that can do no wrong). A classic is safe. Something new is bold and maybe reckless.
So there is great reticence from major artists to create new Christmas music. You can blame the cancel culture mentioned above. Few want to cause offense by staking a Christmas position, no matter how innocent.
A good example of this is the song Christmas Shoes.
The song tells the story of a little boy who wants to buy shoes for his dying mother. It gets cancelled not because it is sexist, not because it has inappropriate lyrics, and not because it promotes a religious theme. It gets cancelled simply because it is sad.
Yes, there is still gold to be found in Christmas music.
Ask Michael Buble, an artist of staggering 21st century success.
His best selling album is his Christmas album of the year 2011 – an album dominated by songs made classic by other artists.
~ What it is going to Take to Make a New Christmas Classic ~
Christmas movies suffer from the same malaise as Christmas music. No new classics are being made.
It is an ironic thing because Christmas movies are released in huge batches every season by the likes of Hallmark and now the big stream services such as Netflix.
But nothing comes from them that you could call classic.
Yet, if there is a new classic Christmas song out there it will likely come with the help of a blockbuster movie.
The last classic Christmas movie release was in 2003, the movie Elf. It featured a fantastic soundtrack. Unfortunately, it was a soundtrack of classic Christmas music and nothing new.
What Elf taught us is that a classic Christmas creation is still possible. All that is needed is a fresh idea wrapped in a hint of nostalgia.
But the bigger lesson comes from the fact that we have gone 20 years without producing another classic Christmas movie. We are in an unprecedented drought.
Hollywood has given us a steady stream of forgettable Christmas fare: Four Christmases, Fred Claus, Christmas with the Kranks, The Family Stone, Deck the Halls, The Man Who Invented Christmas and even Love Actually – to name a few.
There are some good movies there but none are classic, must-watch-every-year kind of fare. Most miss the creative mark and fail to find the heart of Christmas.
Compared to the 1990s which gave us Home Alone, The Muppet Christmas Carol and The Santa Clause the 21st century is pretty barren of Christmas classics.
But if an original Christmas idea could be brought to the screen and wrapped with a soundtrack of brave creative Christmas invention we might have the recipe for new classic Christmas music.
People just need something Christmas to get behind, something they can identify with, and something that they will share with others because it speaks Christmas to them.
We believe the elements of producing a new Christmas classic is still with us. We just need to put it together.

Long-time Christmas freak, first time expert. B. Francis Morlan has written for MyMerryChristmas.com since 2013. He lives in Beaumont, Texas with his ...