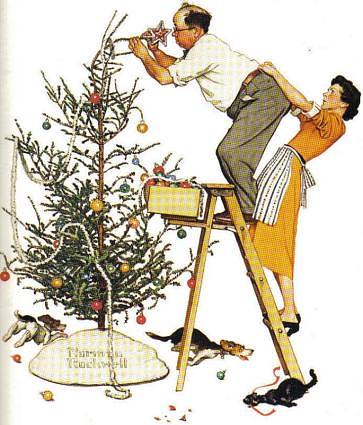 For nearly 30 years we have enjoyed associating with people, websites and communities all over the world who share a love of Christmas. We know we cannot begin to cover everything as it relates to Christmas and that many others have made devoted efforts in sharing their Christmas expertise.
Sadly, we have seen many such venues online come and go.
We endeavor to partner with like-minded Christmas experts in as many creative ways as we can to serve the Christmas community. We want to share resources, highlight expertise and make available to our audience links to where these Christmas offerings can be found online.
But we must maintain a delicate balance between those who have the genuine interest of the Christmas community online in mind versus those who merely want to sell.
We are not-for-profit. We generate only enough revenue as needed to keep us online.
Our staff is all-volunteer. What we do here we do out of love for the season. Many Christmas-related websites, podcasts and communities out there do the same.
We are happy to promote, share, and connect to such resources that serve the community through our forums, our web pages, our social media channels and our podcasts.
But doing so requires active participation in the community. We are not a billboard. We are a community.
Many participate with us in these ways.
You can see some of them listed here or engage them through their regular visits to the Merry Forums. These are trusted, vetted and ever-evolving resources we have known and loved for many years. We do not charge them and they do not pay us to be shared. We are friends and fellow celebrants of the season.
If you know of such a resource or operate one yourself and want to be part of the long-term Christmas community online in partnership with us, please contact us and we will discuss it. We are very much interested in helping to share your Christmas offering to the world.
If you are here to sell or make a profit in some way, please see this link. Our advertising options are few because we're not really interested in commercializing what we offer or frankly making money.
But we DO want to make it clear who is a partner versus who is an advertiser.