Chief Elf Officer
MMC Founder
Santa's Elf
Kringle Radio DJ
Oct 7, 2004
16,825
16,967
1,222,381
Bookmarks are a feature designed to help you quickly find a place you want to return to on the forums. Just as a browser can have bookmarks, the forums do too.
They are handier than a browser bookmark because no matter what device you use to access the forums the bookmarks you save will always be there when you login.
You make a bookmark by clicking on the small ribbon icon on the upper right hand part of a post as shown in this picture. The icon will change color when you click on it.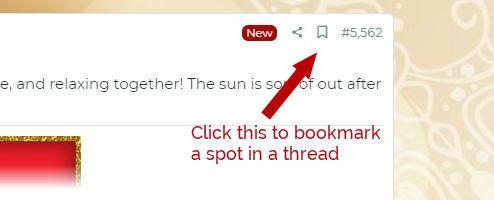 When you later want to access that same spot you go to your user control panel and click on Bookmarks as shown in this picture.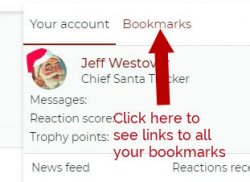 You will find there are not only a lot of useful purposes for bookmarks but you can also edit them in ways that will make them more meaningful to you.