Official MMC Countmeister
MMC Lifer
Christmas.com Alum
Christmas Crew
Louann Jeffries Award
Jul 27, 2007
10,439
73,458
451,881
OK, Folks. Our Christmas photo thread has once again returned for another year!
Yes, the time has arrived to launch our annual and highly anticipated Christmas Blossoms thread for the 11th consecutive year here at MMC.
(Yep. We are starting our SECOND decade!)
Time once again to search for "Christmas Blossoms" -- visual signs that Christmas is coming and that we are entering and moving through Christmas Season 2017!
The purpose of this thread is to provide a place to post any Christmas Season-related photos you, your family or friends have taken this year.
In seasons past, I have traditionally launched this thread with photos of "A Christmas To Remember", but in recent years they have either not appeared at the mall or they have showed up after Halloween to take over the vacated "Halloween Alley" space. It looks as if that is now likely a permanent situation.
So, for this year, I will start with (believe it or not) Macy's!
Yes, the same mall Macy's that told me a few years ago that a Christmas section was a "waste of space" and that they weren't putting one in.
(Looks like they have happily had a change of heart!)
Enjoy (and please contribute to) the photo collection, so that we can really start getting into Christmas Season 2017!
For the first time in memory, Macy's has their special Christmas section completed and in place ahead of Belks and Sear s, who have only just started on theirs.
1) Overview of the small but nice Christmas section on Macy's second floor.

2) Heavily decorated Christmas tree close-up.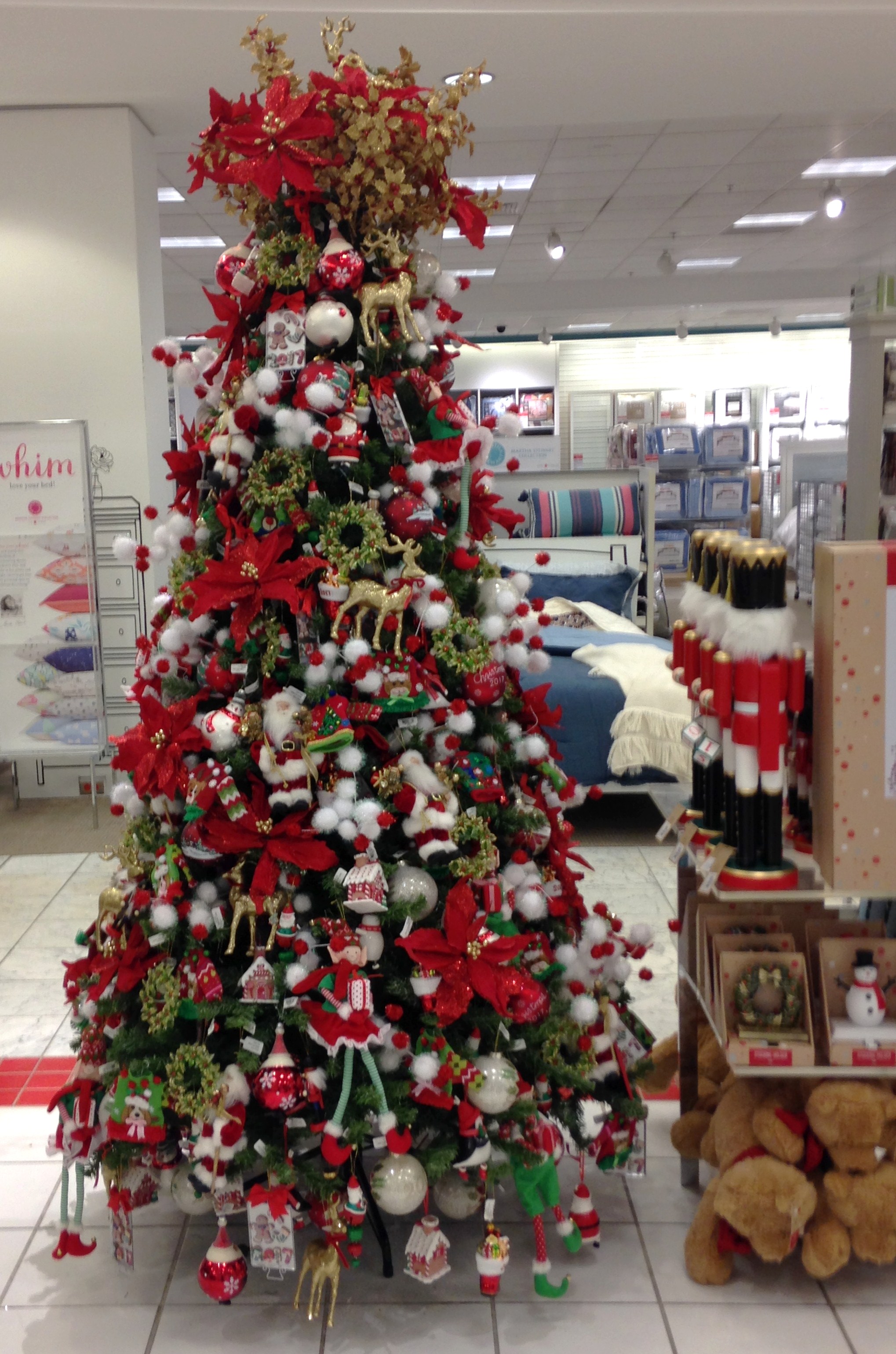 3) Shelf of pleasant looking Santas, awaiting their turn to impart holiday cheer!

Last edited: